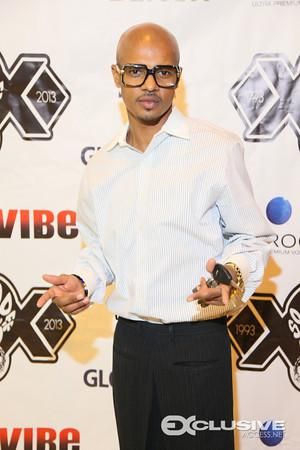 [Above photo from So So Def concert earlier this year.]
Such sad news.
Chris Kelly recently reunited with former group member Chris Smith for Jermaine Dupri's So So Def 20th anniversary concert.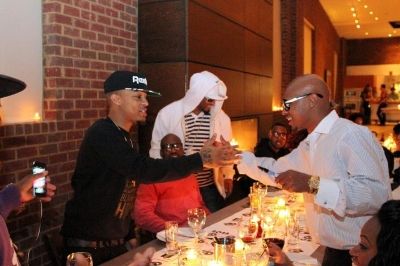 [Photo Above: Chris Kelly meets Bow Wow at the So So Def celebration.]
Sending prayers to his family during this difficult time.
Via NY Post:
Chris Kelly, half of the 1990s kid rap duo Kris Kross who made one of the decade's most memorable songs with the frenetic "Jump," has died, according to authorities. He was 34.
Investigator Betty Honey of the Fulton County Medical Examiner's office said the 34-year-old Kelly was pronounced dead around 5 p.m. Wednesday at the south campus of the Atlanta Medical Center.
Honey said authorities are unsure of Kelly's cause of death and that an autopsy has yet to be performed.
Kelly, known as "Mac Daddy," and Chris Smith, known as "Daddy Mac," were introduced to the music world in 1992 by music producer and rapper Jermaine Dupri after he discovered the pair in an Atlanta mall.
The duo wore their clothes backwards as a gimmick, but they won over fans with their raps.
Rest in peace Chris, you will be missed.
(So So Def Concert 2013, Kris Kross Reunite onstage)