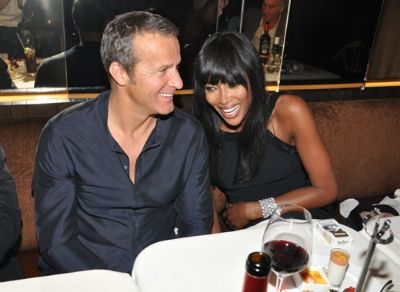 Naomi Campbell and her billionaire boo Vladslav Doronin seem to have called it quits after six years of dating. The breakup was basically confirmed when photos of Vladslav Doronin and another woman (Jazzma Kendrick) appeared.
The interesting part is that the woman Vladslav was vacationing with appeared to have obvious similarities with Naomi. She's tall, black and a model. However that's where the similarities end.
Naomi is the epitome of success. Her career spans over twenty-five years. Her iconic status as a supermodel and a humanitarian is legendary. Her beauty and famous runway strut continues to be imitated but never duplicated.
Naomi Campbell should take Vladslav's messy and obvious attention grabbing ploy as a compliment. HE obviously can't let go. Anywho, here are the pics that have been making the rounds online.
Again, he's being hella messy. Wouldn't be surprised if he and Naomi reconciles at some point.