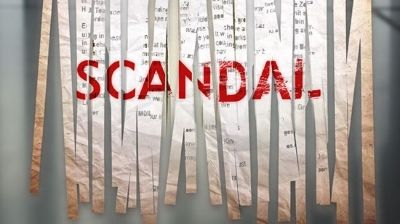 Olivia tells Fitz to EARN her!!!!! Chile.. Goooood TV!!!
Yes I know it's been a freaking week since episode 20 of the mega hit drama SCANDAL aired. But I had to let the last episode marinate a minute. LOL
Shonda and team are doing their thing! This had to be my favorite episode thus far, as a die hard, from day one Gladiator, I'm a bit biased, every episode is crazy good. Yet, episode 20, which was directed by the amazingly talented Tony Goldwyn, was homemade banana pudding on a Sunday good. Trust me... That's good.
What can I say? Alot. However all you need to do is just watch the following scene and just understand the heartfelt emotions that these characters bring to the table. A woman scorned? Oh Mellie was on one hell of a warpath and Fitz finally chose happiness in such a way that made hearts melt all over the world.
During my SCANDAL watch party, I was sipping my wine and having a glorious happy 'Olitz' fit during the living room scene where Fitz put it all on the line and told Olivia to watch him CHOOSE HER, watch him EARN HER! Yeeesss!!!
If you've watched the episode already, watch again, as I'm sure many of us have done, if not.. check out the scene that will go down in television history as one of the most epic moments ever on prime time television. It was a breathtakingly beautiful and poignant moment full of just the right emotion. It was just.. Damn good!
Watch the full episode below, check out the promo for episode 21 titled 'Any Questions'. If you have trouble viewing the full episode, here's the link:
http://www.hulu.com/watch/485621
*Big ups to all the awesome Youtubers who take time out of their busy schedules to make these gems!!!