Tune in tonight for a NEW highly anticipated episode of SCANDAL.
Yes lawd. Thank you lawd.. thank you for another SCANDAL Thursday! Amen.
Cannot wait for Fitz to unleash on Jake the real snake! Won't be this episode, but it's coming! Boom!
JAKE CANNOT.. I REPEAT.. CANNOT COMPETE WITH.... OLITZ.
Even if he wasn't creepy cray cray.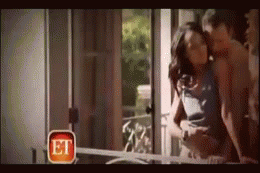 [Now y'all know these gifs scream..... *cough* Y'all know what I"m saying. You just can't deny the REAL chemistry these two have. That is all.]