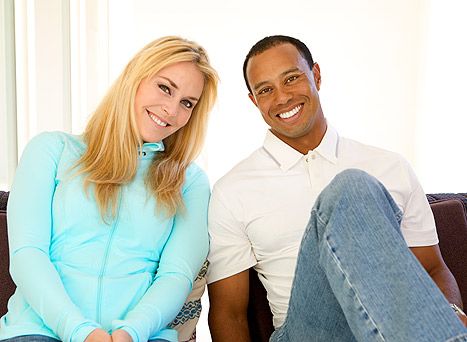 Tiger Woods debunked the rumors that he was attempting to reconcile with his ex-wife Elin, and confirmed rumors that he was indeed dating skier Lindsey Vonn.
The two both confirmed their dating status ironically on Facebook. Deets below.
Via US Weekly:
After months of silence, Lindsey Vonn and Tiger Woods have both confirmed they are an item.
"This season has been great so far and I'm happy with my wins at Torrey and Doral. Something nice that's happened off the course was meeting Lindsey Vonn," Woods, 33, wrote on his Facebook page.
"Lindsey and I have been friends for some time, but over the last few months we have become very close and are now dating. We thank you for your support and for respecting our privacy. We want to continue our relationship, privately, as an ordinary couple and continue to compete as athletes."
"I guess it wasn't a well-kept secret but yes, I am dating Tiger Woods," Olympic skier Vonn, 28, wrote on her official Facebook page on Monday, March 18.