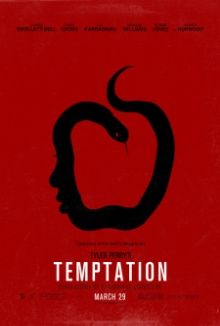 Several big films hit the theaters during the Easter holiday that included G.I. JOE: RETALIATION, THE HOST and Tyler Perry's TEMPTATION.
TEMPTATION has shocked box office predictions bringing in an estimated total of $22,300,000 in ticket sales while playing in only 2047 theaters. That is amazing.
Not only did TEMPTATION hold it's own against anticipated blockbusters, the film landed in the number three spot beating THE HOST, which only garnered $11,002,000 in tickets sales, even though it was shown in 3202 theaters and had huge promotion. THE HOST landed at number six on the box office chart.
The production budget for THE HOST was $40 million dollars folks! Talk about a big flop at the box office.
G.I. JOE: RETALIATION won the box office race as expected, bringing in an estimated $41,200,000 in box office receipts. G.I. JOE played in 3719 theaters.
Last week's number one film THE CROODS, dropped to the number two slot with an estimated $26,500,000 in ticket sales. THE CROODS was shown in 4065 theaters.
All in all, upon looking at the numbers, TEMPTATION stunned the 'critics' and did the damn thang!
Congrats to Tyler Perry, the cast and crew.