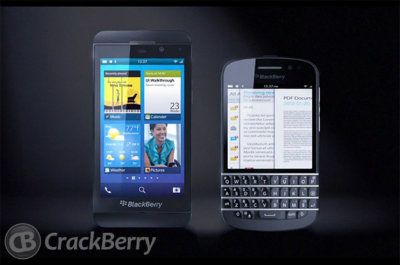 Blackberry revealed the anticipated Blackberry 10 smartphones yesterday, introducing the Z10 and Q10.
Blackberry for years dominated the marketplace, but with the uber successful Apple iPhone and Android brands, Blackberry took a nosedive in popularity and sales.
So in introducing BB 10, Blackberry is hoping to get back in the competitive race of smartphones. Only time will tell.
Personally, I have an iPhone and a Blackberry.
I use two phones because I simply refused to give up the Blackberry brand all together.
Quite frankly, Blackberry is the perfect smartphone to use for business purposes and actual phone conversations (specifically the BB's with the QWERTY keyboard), second to none.
The Apple iPhone is the best entertainment gadget (IMO), that happens to be a smartphone. So therefore I need both and will continue to be an iPhone and Blackberry user.
In general, I think it's a good idea to have two mobile phones. One for personal use and one for business.
With all that being said, check out the new Z10, Q10 and more Blackberry news.
For more Blackberry videos and news, visit their official Youtube channel and website.