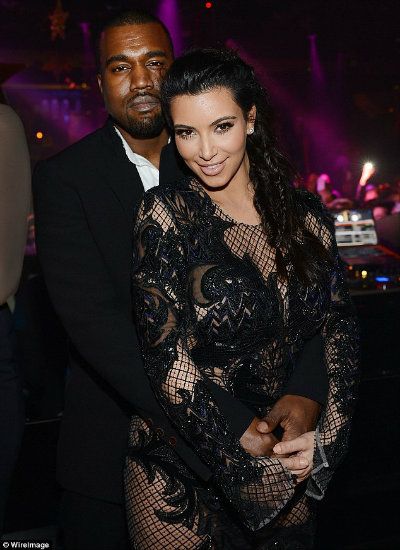 Parents to be.. Kim Kardashian and Kanye West celebrated the New Year with hundreds of people in Vegas.
Via Daily Mail: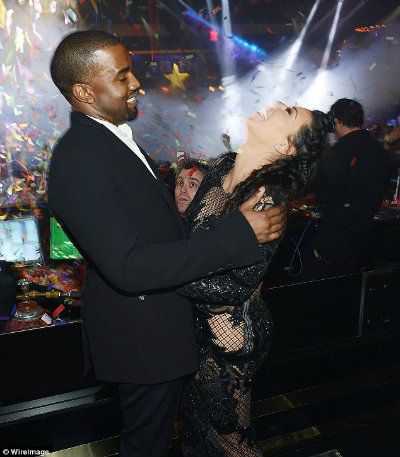 They hit headlines worldwide after it was announced that she was expecting their first child together on Sunday. But Kim Kardashian and Kanye West certainly weren't keeping a low profile in the wake of the news as they spent New Year's Eve partying in Las Vegas, reportedly earning a staggering £300,000 for their efforts.
Even though they're going to be focusing on starting a family this year, that clearly doesn't mean that the couple are going to be shirking their work commitments.
Instead of seeing in 2013 with an intimate evening, Kim and Kanye happily made their appearance at the pricey party at 1 Oak Nightclub, where tickets are $125 for women and $150 for men, while it's $3000 to hire a table. When the clock struck midnight, the loved up couple held each other close and had a passionate kiss in front of a sea of people.
Looking ecstatically happy, Kim threw her head back and laughed during the countdown, her arms wrapped around Kanye. The couple were joined by friends including John Legend and Lance Bass, who partied in the VIP area.