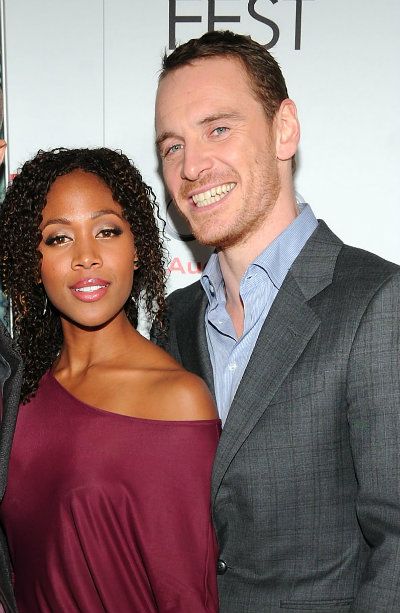 Well it seems one of the most talented duos in Hollywood have called it quits or have they?.
Nicole Beharie tweeted some rather surprisingly personal information recently.
On 1.11.13 she tweeted:
After 3 weeks in Thailand, One week in the desert of Albuquerque, New Mexico. Finally heading back to LA...miss you guys
[F.Y.I - These are locations where Michael Fassbender was filming]

Yes its true Fassbender and I are no longer dating.
She then tweeted a trailer link for her upcoming highly anticipated film "42". [Check the archives to watch the trailer].
Right before she tweeted she was no longer dating 'Fassbender', she retweeted a tweet from Russell Simmons that stated:
Keep pushing forward no matter what sort of obstacles you face
But the most surprising thing of all, is the fact that Nicole even said anything at all about the relationship. She seems private, and to put that out on twitter was very abrupt and deliberate.
At first I was like oh snap! Does Michael know it's over?
Of course you can't tell the tone of an emotion through a tweet or text but it seems the tweet was sent with some type of a emotion behind it. What type? I don't know. Hell relationships are difficult regardless if you're a celebrity or not, but to have your relationship in the spotlight has to make it that much more difficult.
At least the two gave it a good try. They were together a little over a year and that's saying alot with their hectic schedules.
Nicole is a talented actress in her own right. She will begin production on the film "The Keeping Room" soon, which will co-star Olivia Wilde and Hailee Steinfeld.
Micheal has numerous projects lined up back to back and that kind of schedule can wreak havoc on your personal life.
Wishing them both the best in their future endeavors.