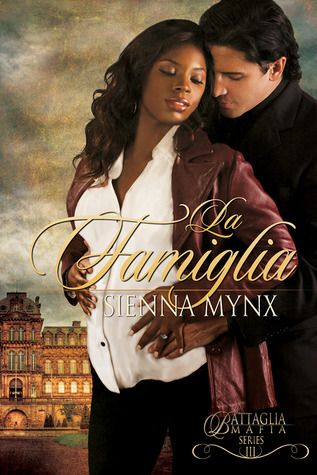 If you are a regular reader here on the 'The Chocolate Chick' blog, you already know I'm a fan of the explosive hot novels by Sienna Mynx.
If not, check out the following link:
http://www.thechocolatechick.org/2012/12/book-of-month-december-2012-mi-carino.html
Well just as SM fans downloaded and read the latest installment in 'The Battaglia Mafia' series, TI AMO [book #2], that released on 12.12.12, we were left wanting more of Gio and Mira's drama filled story that clearly showed their undying love and passion for one another and their family.
Well we don't have long to wait.
The third title, LA FAMIGLIA is due out in February 2013.
Release dates are subject to change. Be sure to check out additional titles from Sienna Mynx.