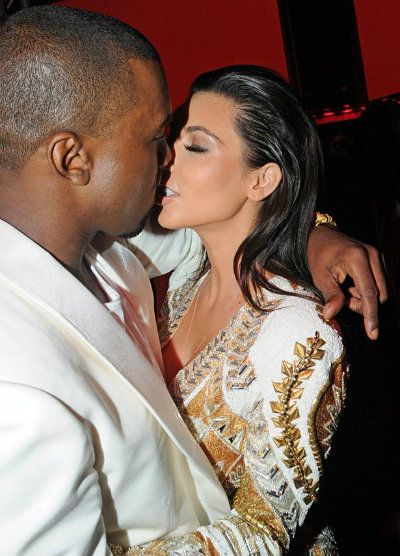 After all the speculation recently about Kim Kardashian expecting, the official word was finally given Sunday evening. Kanye West announced Kim as his "baby mama" at a concert and was beaming.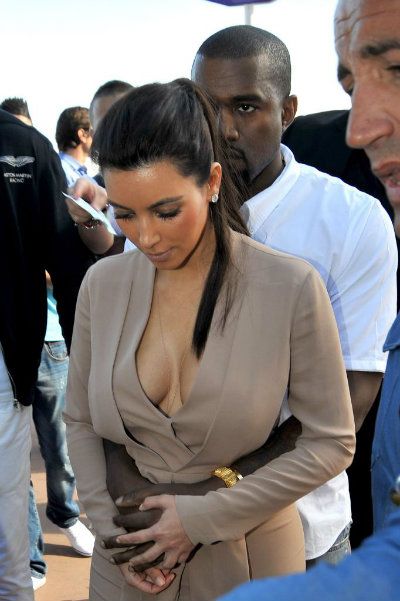 This will be the first child for both. Congrats to the happy couple. Now y'all know that is going to be one stylish baby!
Additional deets below.
Via E Online:
The end of the year has come with some big news: Kim Kardashian and Kanye West are having a baby! E! News confirmed that the couple are expecting their first born, and if you're not the only one that's feeling a mixture of surprise and excitement for the parents to be! Take a look at all these tweets Kimye have received from their friends and loved ones on Twitter.
Lamar Odom: "I'm excited for Kanye and my sister! There's nothing like bringing life into this world! Let's keep Gods blessings coming!"
Loren Ridinger: "Congrats to my sis @KimKardashian - am sooo happy for u and @kanyewest Blessings and love for our new baby on the way!!!!! Xoxo"
Larsa Pippen: "Congrats @KimKardashian. You're gonna be the best mom ever!! Can't wait"
Russell Simmons: "Congrats to Kim and Kanye. Happy for both of them... bit.ly/YE4Uzh"
Kris Jenner: "Im a happy girl !!!!!!!!! Wowza! Oh BABY BABY BABY"
Khloé Kardashian Odom: "Keeping secrets is hard with so many family members! Especially when you are so freaking excited!!!!! LOVE is everything!!!!"
Kourtney Kardashian: "Been wanting to shout from the rooftops with joy and now I can! Another angel to welcome to our family. Overwhelmed with excitement!"