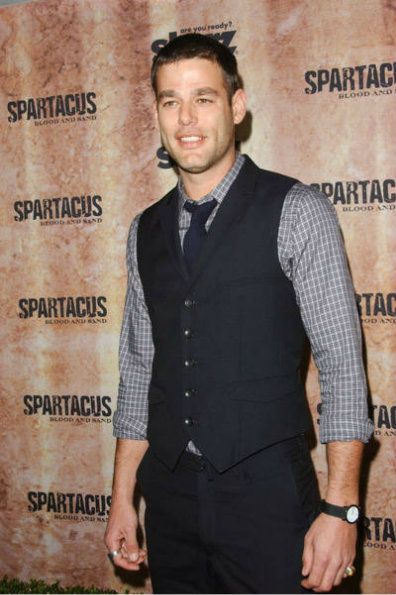 [Pic: Ivan Sergei]
To date the most popular and most read post on this blog has been the special edition entry titled
Influential White Men Who Aren't Afraid To Date And/Or Marry Black Women
.
Pretty much all the "BW/WM interracial" entries on this blog are wildly popular.
Well here's the second installment of the above mentioned special edition series here on "The Chocolate Chick".... because you know mainstream media won't tell you ish about celebrity non-black men dating women of color.
They IGNORE them, unless they have no choice but to report on it because of the immense popularity of the white male celebrity in question who happens to reveal who his girlfriend is and the said girlfriend is black. [Gotta luv Michael Fassbender]
The same does not apply in entertainment media when it comes to Black Men/White Women couples. Betcha you know the newest white chick on Tiger Woods arm (hell the media even interviewed the Waffle House worker and white waitresses he screwed on his wife with).
You see the pictures of black athletes with their white wives, girlfriends even jumpoffs make it to mainstream media, you definitely know what new black man has been inducted into the Kardashian family hall of fame, what "other" date mate Derek Jeter is with, what new white woman Seal will knock up oops I mean wife up next, seen random pics of Michael Jordan's "fiance" who doesn't do ANYTHING (I'm so surprised an announcement of a bundle of joy has not been announced yet... oh she planning for those security blankets just like Elin did.. yeah I said it... Hey... sarcasm people.. sarcasm] Only joking.
Heck no one can blame Elin from running like hell from Tiger, I mean the tricks just kept falling out the tree after Tiger hit the one on his property the night he was fleeing his home when Elin was attacking his ass for cheating, dang... I mean when he was leaving his home calmly barefoot in the middle of the night and accidentally hit a tree and through all of that, twenty women and not one black, biracial, quadroon or even remotely an exotical... no color at all fell out of it. Talk about having a type. Tiger took it to a different level. LOL
Not only that, but he liked cheap and trashy women. Yes indeedy.... Elin needed to get the hell away from that. Tiger sure didn't need to be married. Chile!!!
*Taking a sip of tea* Not throwing shade just pointing out the obvious. In addition, no need to get all offended. It's satire. If you are offended easily.... oh wells.
In addition, as stated here before. I do NOT have a problem with interracial dating, however there should be a fair balance in the reporting of these couples in the extremely popular subject of entertainment news and gossip. IJS
Anywho. here's part 2:
[Disclaimer: The couples listed have either dated previously or are currently together. In addition not all couples had idyllic relationships, some were f'd up to say the least]
Matthew McConaughey & Janet Jackson
Janet and Matthew dated after meeting at an awards show. Matthew also date black actress Salli Richardson. Matthew is now married and expecting his third child with his wife Camila Alves, who is black and from Brazil.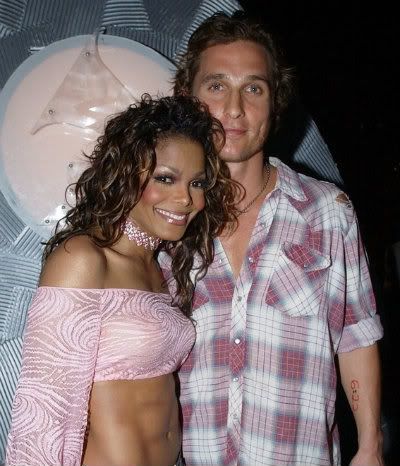 Justin Timberlake & Janet Jackson
It was well known that Janet and Justin dated, even though they wanted to keep it private. I also remember a performance Janet did at the MTV awards show of the song "Doesn't Really Matter". Right after that performance, the camera panned to Justin Timberlake and he and Janet exchanged looks. Found the performance on YT, but the vid ends right at the end of the performance. I have that awards show on VHS to this day. I saved some of my VHS collection. Whoa VHS.... talk about back in the day. LOL
Source: USA Today July 2002
Justin Timberlake's new squeeze is an older woman — Janet Jackson.

Maybe it's just a fling, but the 'N Sync heartthrob, 21, has been seeing the diva, 36, for a while. The pair went public last weekend at a Miami Beach birthday party for rapper Missy Elliott, where Leonardo DiCaprio and Tobey Maguire were among the celeb guests.

They also were spotted two weeks ago at an L.A. club. The New York Post reported that rapper Jermaine Dupri, who the paper said was dating Jackson, was unhappy to see them. But Dupri says he heard about it second-hand and he and Jackson are just friends.

No comment on the matchup from a rep for Timberlake, who split from Britney Spears in March and is busy making his solo album. And none on Jackson from her reps.
Justin Timberlake and Nsync honored Janet at MTV's ICON Show:
Justin Timberlake & Tatyana Ali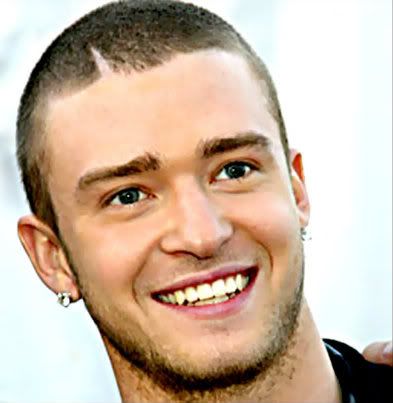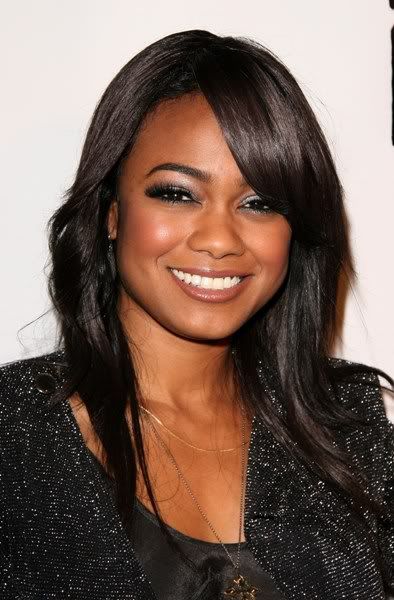 Source: Popdirt 2003 - However this story was everywhere at the time.
Fresh Love For Justin Timberlake & Tatyana Ali

The Enquirer spoke with a close pal of Tatyana Ali about the actress/singer dating *NSYNC star Justin Timberlake. "Tatyana thinks Justin is a very kind man who is sexy and funny," the pal said. "Their romance is passionate."

Meanwhile, a pal of Timberlake's said the singer is dazed by the Harvard educated Ali because she's smart and beautiful. "Justin says Tatyana is like a breath of fresh air in his life," the pal said. "He says she's not pretentious and not out to prove anything to anyone."
Source:
Jawn's Juice reports *NSYNC star Justin Timberlake was spotted getting cozy and cuddly at a Hollywood hotspot The Lounge with former 'Fresh Prince of Bel Air' star Tatyana Ali.
Source:
An insider tells The Mirror that Tatyana Ali is just the woman Justin Timberlake needs to calm down the wild *NSYNC star. "Justin and Tatyana do make a bit of an unlikely couple but they're definitely having a passionate time together," the insider says.





"They've been hanging out at all the well-known Hollywood nightspots and are obviously not concerned about being spotted canoodling in public. Tatyana is well aware of his reputation and she obviously thinks she can tame him."
Johnny Depp & Holly Robinson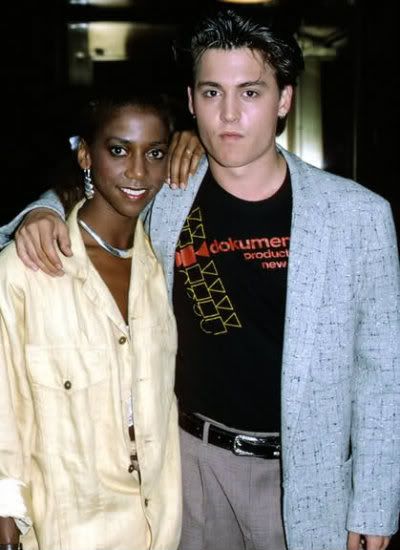 During their run as co-stars on the hit show "21 Jump Street" [That was the show back in the day!] Holly and Johnny dated for a couple of years.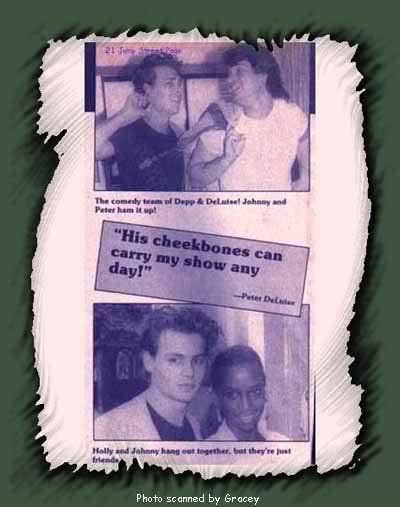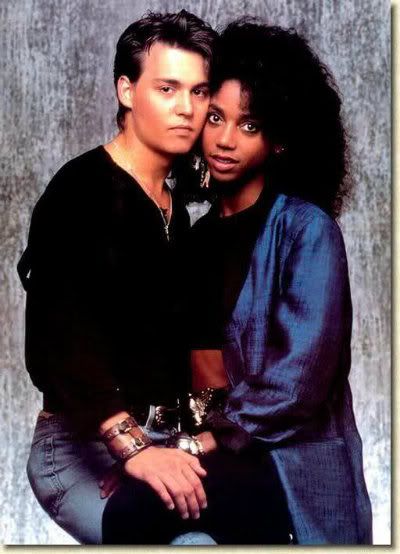 Jason Patric & Holly Robinson
I swear this picture does not do Jason any justice. The man was FINE back in the day! Pull up some of his old movies. (Lost Boys, Sleeper, Narc)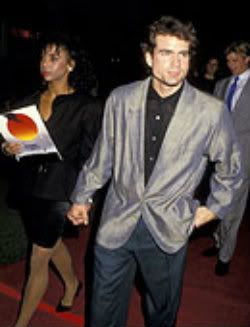 Brad Pitt & Robin Givens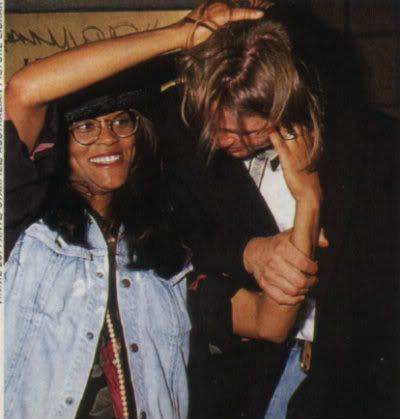 Robin Givens and Brad Pitt dated for awhile right after he breakup with Mike Tyson. Word is Robin and Brad broke up because of Mike Tyson's possessiveness, even though he and Robin had ended their marriage. A few years ago, Robin Givens revealed in an interview that she didn't find anything fascinating about Brad Pitt. Well dayum.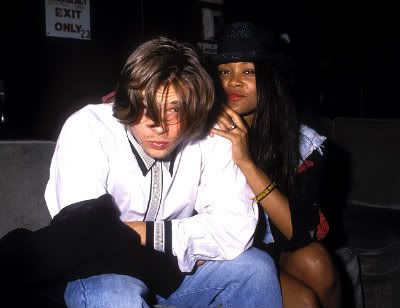 Colin Farrell & Nicole Narain
The two dated back in 2003 for almost 2 years. A year or so later a sex tape surfaced online of them together. Colin sued, and they settled out of court. Colin blamed Narain for the leak, she denied his allegations.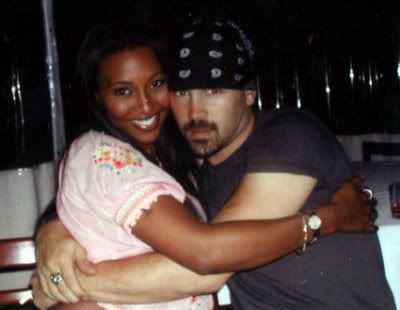 Brad Pitt & Sinitta
Brad Pitt dated Simon Cowell's ex Sinitta. However their relationship that lasted a few years ended due to the two being in two different countries.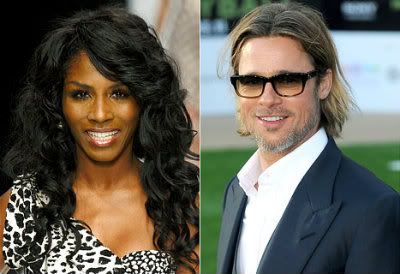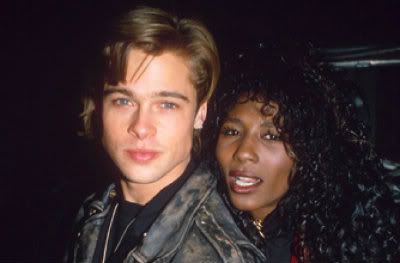 Robert DeNiro & Naomi Campbell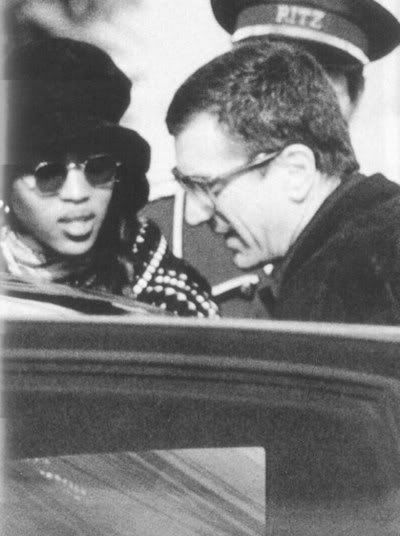 Luke Goss & Current Wife Shirley
Luke Goss is an popular actor, most recent film is "Seven Below" with Ving Rhames. He is about to star in a network show this fall. His twin brother is Matt Goss, a popular singer head lining a show in Las Vegas. The two used to be in a UK band called "Bros". Luke's wife Shirley is a singer as well.
Chris Evans and Naomie Harris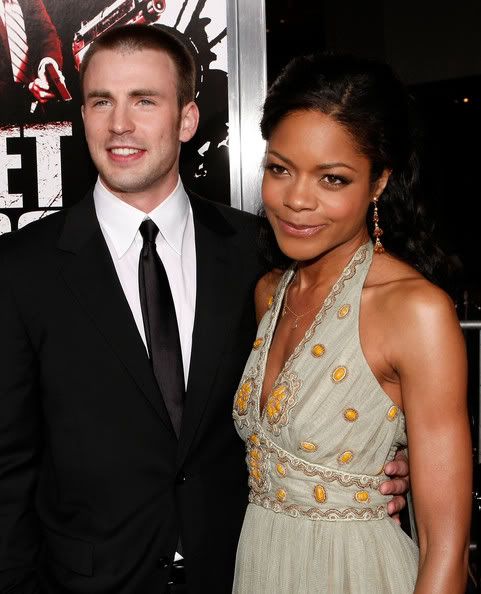 Chris Evans seems to date women of color every once in awhile. He recently stated in an interview during promotion for "The Avengers" that he likes a "big ass". Well ain't that a romantic thing to say for a grown azz man... NOT!!!
He attempted to hit on Gabriel Union back in 2009 at a club, at the time of course Gabriel Union was in a relationship with her current boyfriend Miami Heat baller Dwayne Wade so she definitely wasn't interested.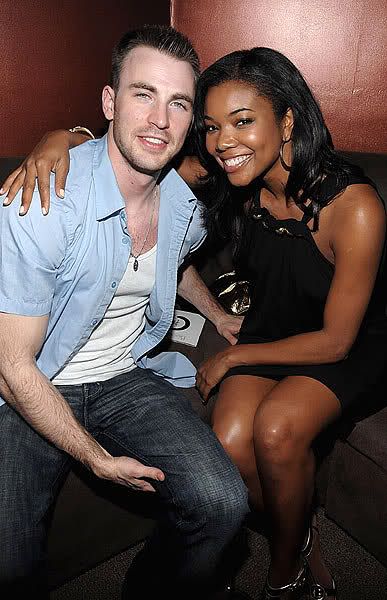 Via NY Daily News: [2009]
Chris Evans may be super-hot, but not enough to sway Gabrielle Union from her basketball-star boyfriend. According to a spy, Union - who dates Miami Heat hoopster Dwyane Wade - was sharing a dance with the "Fantastic Four" star at Tantra Nightclub & Sanctuary on St. Maarten when, suddenly, he started kissing her face, heading toward her lips. "Gabrielle laughed, but she clearly wasn't into it," says the eyewitness. After a few attempts at a liplock, Evans turned his attention to Union's pal.
Chris also dated Vida Guerra, who is of Cuban ancestry.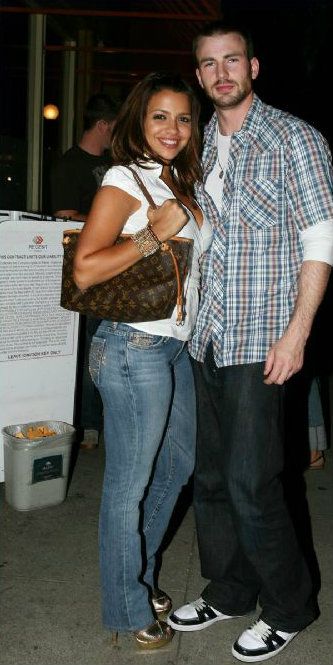 Orlando Bloom & Naomie Harris
Orlando Bloom dated his "Pirates Of The Caribbean" co-star Naomie Harris back in 2007.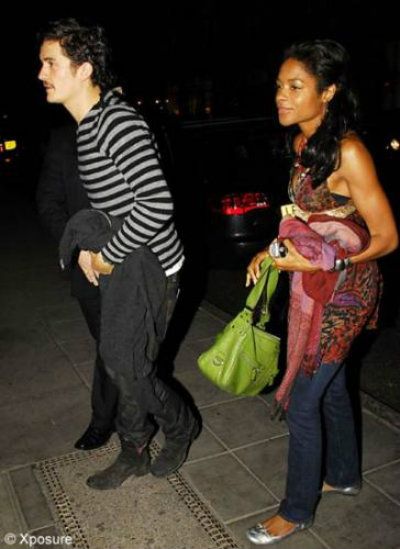 Leonardo DiCaprio -
Leo & Kidada Jones, Leo & Naomi Campbell, Leo & Mariah Carey & a plethora of other black women the MEDIA would never report about. [Now a lil bit more has to be revealed on Mr. DiCaprio. Some say Leonardo "hides" his black girlfriends. LOL... Hmmmmm maybe.. if so, that's pathetic but perhaps it's just that the MEDIA refuses to print when Leo is with a black woman. As far as the "media" is concerned Leo prefers and ONLY dates blonde models. [Giselle Bunchen, Bar Raefeli, Blake Lively, etc] Keep thinking that.
Leonardo Dicaprio & Mariah Carey
Leo and Mariah dated, though not long term, the two did date briefly.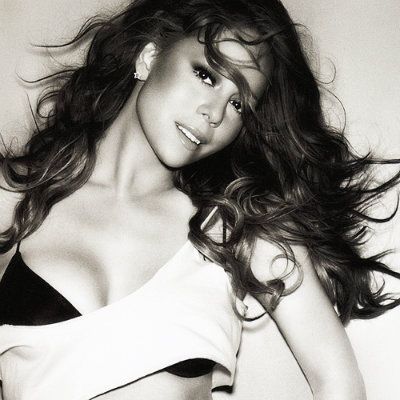 [Source 1 Link: http://www.ranker.com/list/leonardo-dicaprio_s-loves-and-hookups/celebrityhookups?page=1] [Source Link 2:http://www.whosdatedwho.com/tpx_1741587/leonardo-dicaprio-and-mariah-carey/]
Leonardo DiCaprio & Naomi Campbell:
Leo and Naomi's relationship ended many years ago, but they have remained very good friends. Such good friends that in August of 2010 Leonardo, his on-again off again girlfriend, Bar Refaeli and Naomi and her billionaire boo Vladimir Doronin all went vacationing together in Porto Cervo, Sardinia.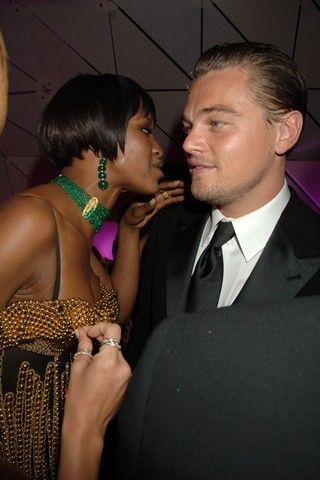 Leonardo Dicaprio & Unnamed Woman [Not confirmed as a date, posting for content]
Leonardo DiCaprio & Unnamed Woman
Leonardo DiCaprio & Kidada Jones [Quincy Jones daughter, and the late Tupac's fiance]
Leonardo DiCaprio & Woman who slashed his face
Interesting to note.... In 2005 a woman of color hit Leo with a broken glass bottle at a party. It required stiches and Leo reported the incident 3 days later. Some speculate that the woman was a "hookup" at the time or a possible ex of Leo. Leo denied knowing her and pressed charges. The woman claimed she thought Leo was an ex-boyfriend. [Blank Stare] Chile!!! Via Wiki:
In 2005 DiCaprio's face was seriously injured when Aretha Wilson, a model, hit him over the head with a broken bottle at a Hollywood party. After pleading guilty in 2010, Wilson was sentenced to prison for two years.
[2010] - Vid of Leo leaving a club with Usher. However Usher is already in the car. The paps catch Leo walking to the car with a black woman. [At first, thought it was Vivica Fox because the pap asked about "Dancing With The Stars", couldn't confirm by the vid]
Leo is hiding under his ball cap as usual and they are trying to act like they aren't together. It's obvious they are "together". If it's true that he's scurred about dating black women publicly due to fear of backlash from certain fans that's pathetic as stated previously. [The Jury is still out on that, don't believe he is ashamed, it seems more just about privacy and he always wears a cap when he knows paparazzi is around. Now while he looks awkward trying to hide his face, still think it has more to do with privacy.
But the hilarious part is Usher at the end of the vid.
To also note... Leo adopted a little African girl after meeting her in South Africa during the filming of "Blood Diamond" in 2006. He didn't adopt her in the traditional sense, he provides for her financially, visits her when he can and constantly checks in on her.
Clint Eastwood & Current wife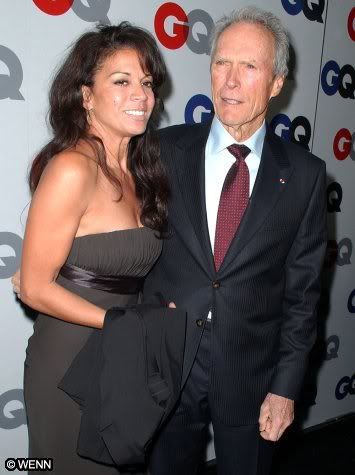 Dolph Lundgren & Grace Jones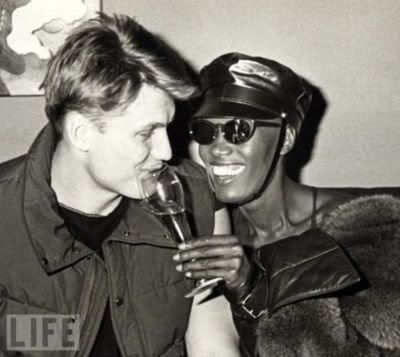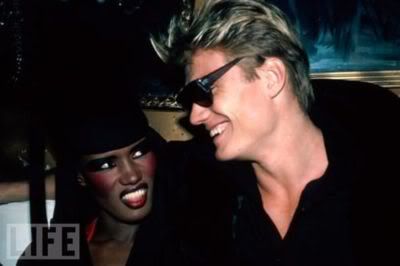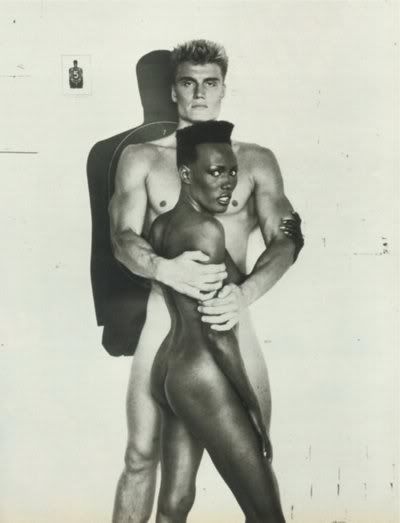 Richard Gere & Diana Ross
Warren Beatty & Diana Ross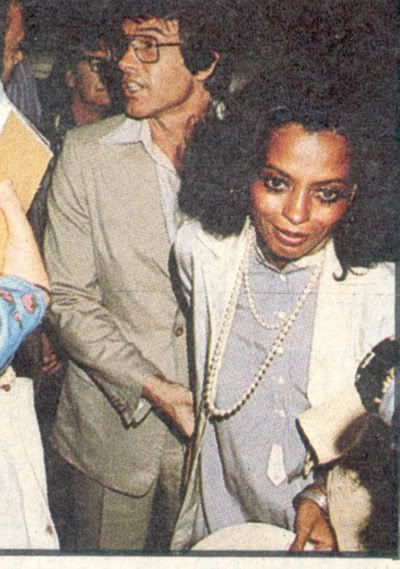 Detlef Schrempf & Current wife Maris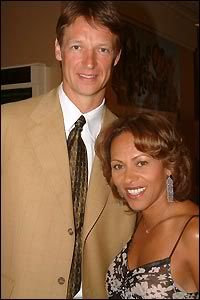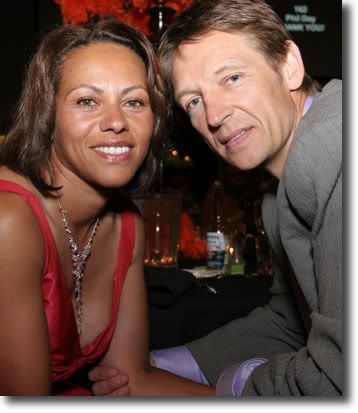 Michael Fassbender & Current girlfriend Nicole Beharie
Michael and Nicole met while filming their critically acclaimed film "Shame". However they didn't begin dating until after the film was completed and the promotion began.
It's good to see a genuine relationship in "Hollywood". The two are talented, in tune to each other and don't seem to have a care what folks have to say about their beautiful relationship. Luv it!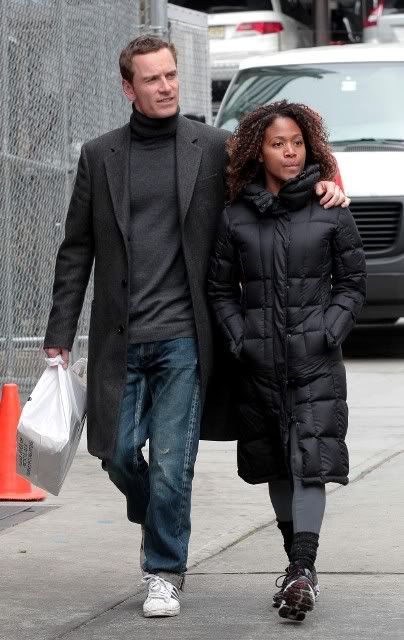 Olivier Martinez & Halle Berry [Engaged]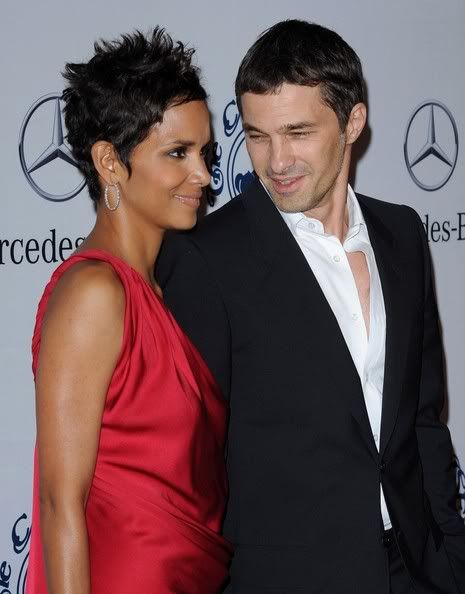 Gabriel Aubry & Halle Berry [Gabriel is the Father of Halle's daughter Nahla]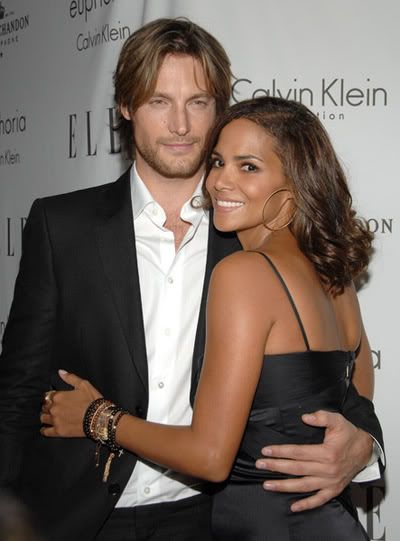 Halle and her hella gorgeous ex Gabriel Aubry started dating in 2005 after meeting at a Louis Vuitton photo shoot they did together. The were together five years, have a daughter and a very nasty breakup. Even though they attempted to reconcile twice, it didn't last and even now currently the two are embroiled in a bitter bitter nasty custody battle. Word is Gabriel is furious at Halle for ending the relationship and now having Olivier around his daughter constantly and now wanting to move to France. Hopefully the two will be able to settle things peacefully.
A judge recently ordered Halle to pay child support to Gabriel. [BLANK STARE]
Just let me stop there and keep it moving. Don't want to go IN on this subject.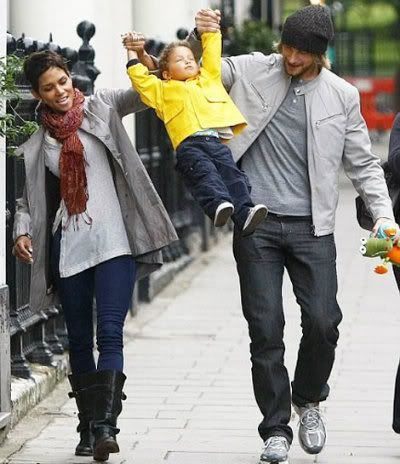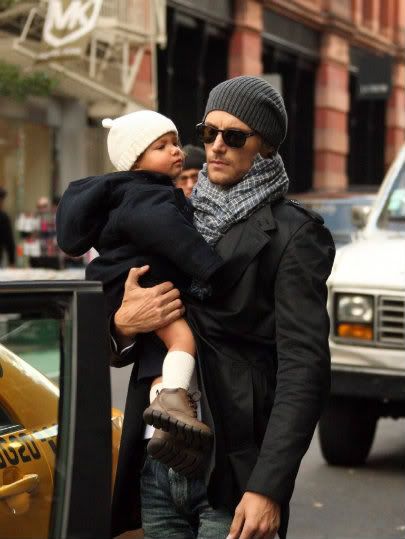 Halle Berry & Danny Wood [NKOTB]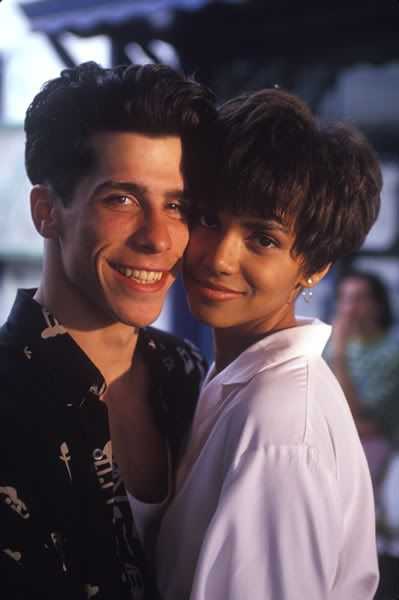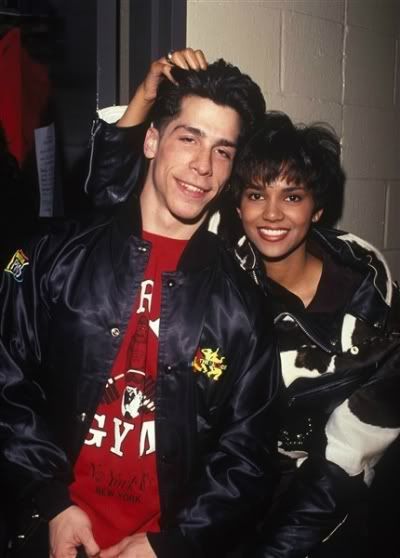 Halle Berry & Kevin Costner
Halle and Kevin dated after his divorce from his first wife in 1994. Other sources say the two also had a brief fling back in 1989, while Kevin was married. The alleged affair in 1989 has never been proven. But the two did date after the divorce from his first wife.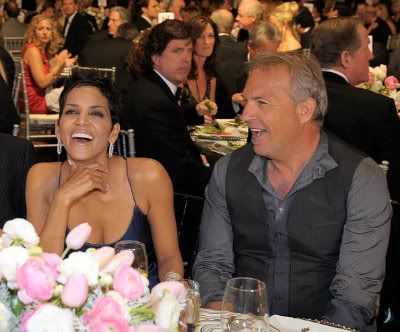 Matthew Booth & Current wife Sonia
Prince Albert & Ex Nicole Coste, Mother of his son Alexandere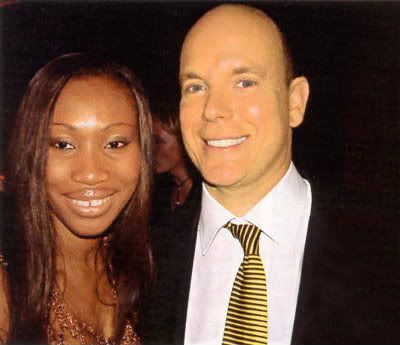 Rumors were running rampant that Nicole Coste was pregnant again by Prince Albert now ruler of Monaco around the time he was about to marry his now wife South African native Charlene Whitstock, however it was never confirmed that Coste was even preggars at all. The drama surrounding Prince Albert's wedding [before and after ] to Charlene Whitstock, who is a white South African deserves it's own post. [Check the Chocolate Chick archives for the wedding details]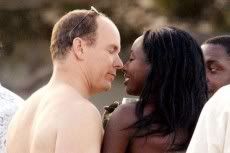 It is wildly speculated that Prince Albert was in love with Coste who is also the Mother to his only son. The two dated for four years and rumors are the two were still hitting the sheets while Prince Albert was seeing Whitstock, preparing to marry her. Btw... Some wondered why Prince Albert didn't marry Coste. Perhaps their relationship ended and there was no desire from either to marry one another. Even though they were continuing their physical relationship. Some think that folks were NOT going to accept Prince Albert marrying a black woman, even if she was the Mother of his son. I don't know about that one, Monaco is not so in your face with racism as it is in America. Prince Albert seemed to do as he pleased.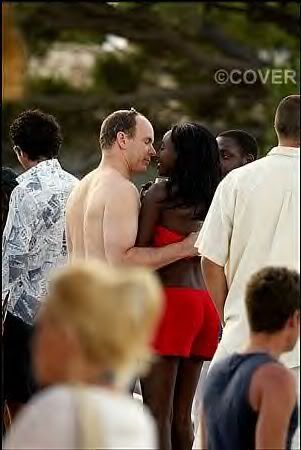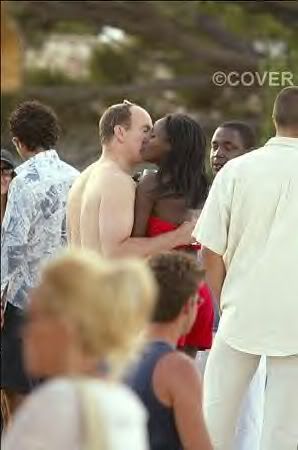 Now looking at the pics of Prince Albert with Nicole Coste, he looks very happy. Compare those pics with ones of his current wife Charlene Whitstock, who tried to flee Monaco days before the wedding and her passport was confiscated, rumors were that Charlene was blindsided by allegations that Prince Albert has possibly fathered other children and he was reportedly still seeing Nicole Coste, ironically Coste was spotted in the area on the day Prince Albert married Charlene Whitstock.Charlene looked miserable on her wedding day and at one point broke down crying and Prince Albert DID NOT LOOK PLEASED. It was very difficult to watch.I don't know what they did to convince her to stay and go through with the wedding but it appears that this marriage could perhaps mirror the Princess Diana/Prince Charles/Camilla triangle. Now you have Princess Charlene/Prince Albert/Nicole Coste. Posting for content purposes only: Video Of Princess Charlene Of Monaco crying on her wedding day, [Some think, including the Youtuber based on their comments feel Charlene was crying from the emotional song.... Ummmm I think NOT!]Prince Albert doesn't look sympathetic to her plight, further giving credence to the fact that major drama went down before the wedding:
It's rumored that Prince Albert purchased a mansion just miles from his palace for Nicole Coste and their son. I'm sure his wife Princess Charlene is NOT happy with that. He can dip in and out whenever he wants. Chile!!! Run gurl... Run!!! IJS. With all that being said, it seems that they are in this marriage for the long haul, they seem to be better together now.In addition, Prince Albert needs an heir. His black son cannot be in line to rule Monaco because he is illegitimate and laws were changed just a few years ago to make sure that would not happen.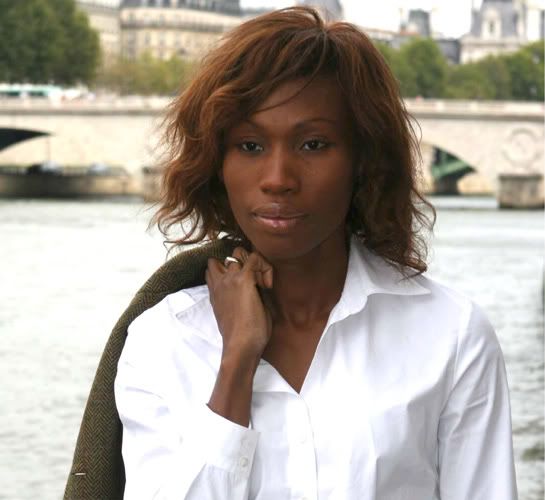 \
>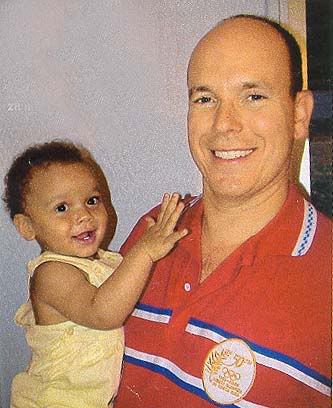 < Prince Albert & Naomi Campbell
Prince Albert and Naomi Campbell dated on and off again for four years. They remain good friends. Naomi and her billionaire boo even attended Prince Albert's wedding to Charlene Wittstock.
Ted Sarandos & Current Wife Nicole Avant
Mick Jagger & Baby Mama Marsha Hunt w/ their daughter Karis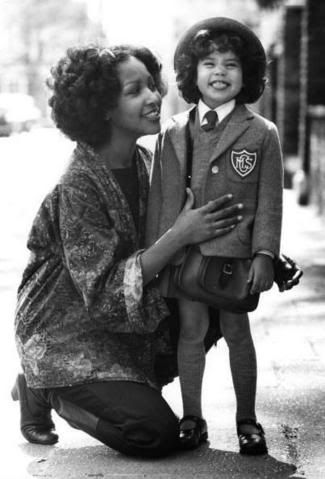 Mick Jagger and Marsha Hunt had an long-term affair that resulted in a lovechild. They have a daughter named Karis Jagger.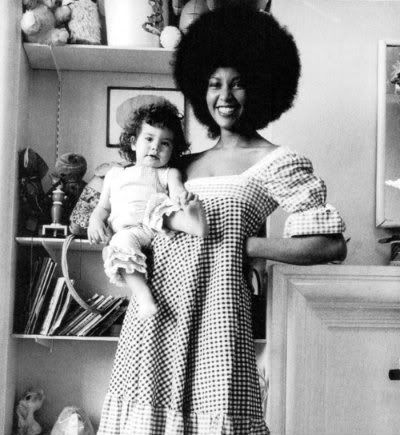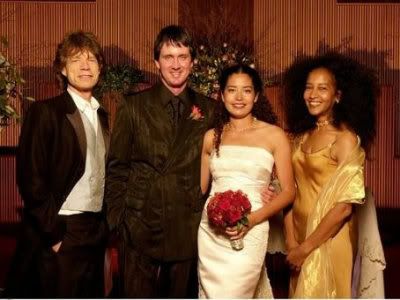 Photo Below: Their daughter Karis wedding day and the entire Jagger family was in attendance:
The Jagger dynasty pose for the official family line-up.Back row: Mick's father Joe, the groom's mother and brother, Mick and Jerry Hall's children Elizabeth and James. Mick and Bianca's daughter Jade, and mother of the bride Marsha Hunt.
Centre row: The groom's father, Jonathan and Karis, and Mick. The little bridesmaids were Jade's daughters Amba and Assisi and, between them, Mick and Jerry's daughter Georgia. Mick Jagger and the Rolling Stones wrote a song titled "Brown Sugar"
[W T F ??? @ The Lyrics] Lyrics:
Gold coast slave ship bound for cotton fields Sold in a market down in New Orleans Scarred old slaver know hes doin' alright Hear him whip the women just around midnight Brown sugar, how come you taste so good? Brown sugar, just like a young girl should Drums beating, cold English blood runs hot Lady of the house wonderin' where its gonna stop House boy knows that hes doin' alright You should a heard him just around midnight Brown sugar, how come you taste so good?
Brown sugar, just like a young girl should Aaaaah brown sugar, how come you taste so good? Aaaaah brown sugar, just like a black girl should I bet your mama was a tent show queen And all her boyfriends were sweet sixteen I'm no schoolboy but I know what I like You should have heard me just around midnight Brown sugar, how come you taste so good? Ahhhh brown sugar, just like a young girl should I said yeah..yeah..yeah..woooooooo! How come ya, how come ya taste so good? Yeah..yeah..yeah..woooooooo! Just like a, just like a black girl should Yeah..yeah..yeah..woooooooo!
Kid Rock has a Black Baby Mama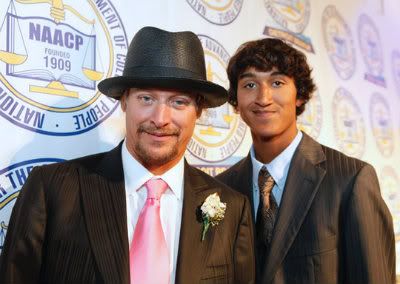 Kid Rock had a tumultuous relationship with an ex-girlfriend from way back when he was a teenager. A lot of drama was involved with a plethora of make ups and break-ups. Kid Rock and his baby mama agreed to let him have full custody and he raised his son as a single father. Today his son, Bobby Richie Jr. is 19yrs old and resides with him at his home in Michigan.
Anndddd another song.... Kid Rock wrote a song about the relationship with his baby mama. Very toxic relationship, but it seemed to be some love there.... I think. They were extremely young.
"Black Chick, White Guy" by Kid Rock
[THERE ARE NO WORDS! CHILE! Again...WTF with these lyrics?] Link to lyrics below:
Lyrics to BLACK CHICK, WHITE GUY


-----SIDE NOTE----- HOW THE HELL KID ROCK CALL THIS DISTURBING TRACK BLACK CHICK, WHITE GUY?... "BLACK CHICK" DOES NOT EQUATE TO HOE, SLUT AND/OR TRIFE.
LUMPING ALL BLACK WOMEN INTO ONE CATEGORY.. TSK TSK... THE TITLE SHOULD HAVE BEEN "ONE DUMB ASS WHITE BOY WITH ONE DUMB ASS BLACK GIRL"
Prince Harry Dates Women Of Color?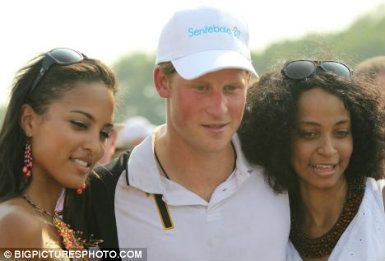 Royal gossipers have long reported that Prince Harry who is quite the ladies man has indeed dated a few women of color. As stated recently by Prince Harry he is in no rush to marry, he is enjoying the single life.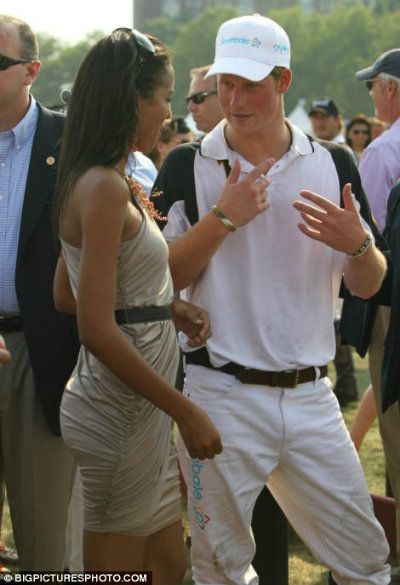 Interestingly enough, rumors ran rampant for years that Prince Charles dated Sheila Ferguson from the group "The Three Degree" back in the 70's. It's fact that he was a major fan of the group and invited them to perform at the palace for his 30th birthday party. Back then the British press even nicknamed them
Charlie's Angels
.
Pic Above: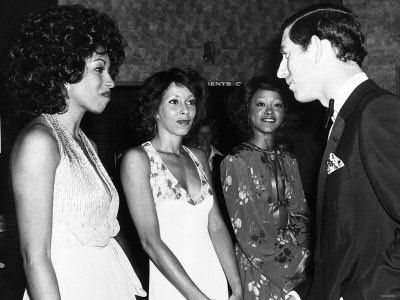 The Three Degrees and Prince Charles. While it's true Prince Charles was very interested in the singer, even pursued and woo'd her....
In 2005 after all those years had passed, Sheila Ferguson set the record straight. She said that yes Prince Charles who was one of the richest most eligible bachelors at the time was wanting her, she refused his advances because she wasn't attracted to him.
[LMFAO - IKTR!!!!]
Prince Charles is NOT and never has been an attractive man. He and horse face Camilla deserve each other after the hell they put the late Princess Diana through.
Deets below:
Via Contact Music [2005]:
THREE DEGREES star SHEILA FERGUSON has finally scotched persistent rumors she was romantically involved with British Royal PRINCE CHARLES when he was an eligible bachelor. The WHEN WILL I SEE YOU AGAIN singer rebuffed amorous advances from the PRINCE OF WALES after performing at his 30th birthday party in November 1978, because she wasn't attracted to him. The 57-year-old says, "I want to set the record straight. I have never slept with Prince Charles. It's always been an issue in my life because people believe it. "He tried to chat me up but I rejected him because I didn't want to be another notch on his bedpost. He was one of the most eligible bachelors in the world but, watch my lips, I didn't fancy him."
So much was made of the rumored affair or rather Prince Charles' affection for one of the singers that it was a scene in the movie "Charles & Camilla" that featured when "The Three Degrees" attended his 30th birthday party. The scene speaks volumes.
Prince Charles' Mother, Queen Elizabeth ll has a 2nd cousin named Hon. James Edward Lascelles who is married to Joy Elias-Rilwan. They were married in 1999 and are still together.
[Check the blog archives under black royalty for additional details.]
Prince Maximillian of Leichenstein & Princess Angela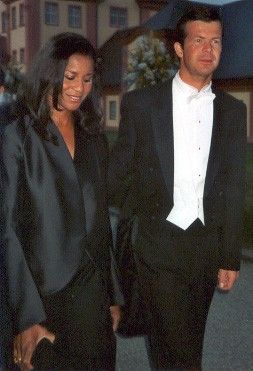 This royal couple has been married since 2000, and have a little prince. Princess Angela is from America.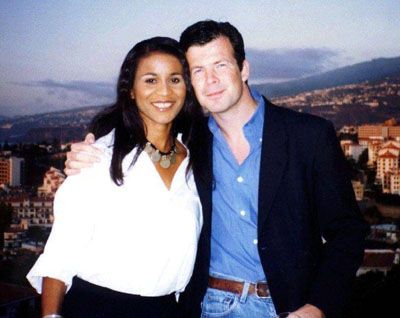 The Late Pearl Bailey & Musician hubby Louis Bellson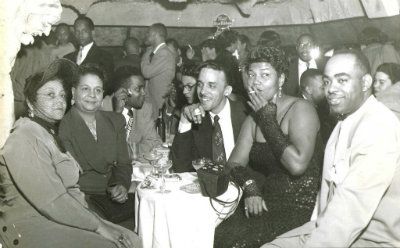 Pearl Bailey's Brother In Law Henry Bellson also married a Black Woman.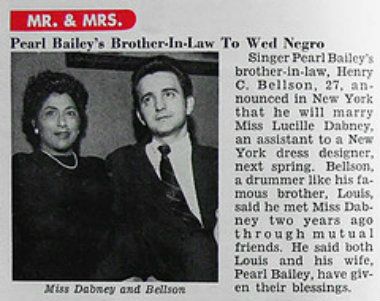 Peter Lawford & Dorothy Dandridge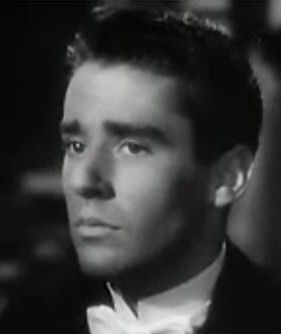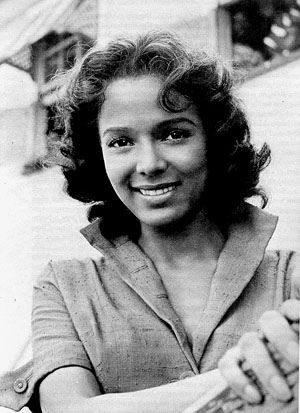 Peter Lawford was a very popular actor, he married into the Kennedy family when he wed John F. Kennedy's sister Patricia Kennedy. However prior to Patricia, Lawford was in love with Dorothy Dandridge and folks say she was the love of his life.
Due to the obvious racism during those days, the two ended their relationship to protect their careers. When Dandridge died, Peter Lawford was so overcome with grief he could not give the scheduled eulogy.
Via
Bright Boulevards, Bold Dreams
, by Donald Bogle
In the 1950's, Dorothy Dandridge was one of the few African-American women in this country to travel to Europe to view fashion collections. She dazzled the international jet set and billionaire Greek tycoon; Aristole Onassis couldn't take his eyes off her.
Back in the states, a young British actor was in love with her. Actor Peter Lawford (pictured above) was married to one of the Kennedy sisters but before the marriage, he only had eyes for Dorothy Dandridge, some say, she was the true love of his life. One evening, they almost went public with their relationship up until the last minute when they decided-it would be a bad career move for both of them. They arrived at a Cole Porter party separately. When Dorothy walked in, every man in the room (including Richard Burton and William Holden) couldn't keep their eyes off her.
Peter Lawford found her irresistible. Lawford was far more taken with her than she was with him. He even told her, he loved her. At Dandridge's funeral, Lawford was so devastated by grief; he was unable to deliver the eulogy.
Aristotle Onassis & Dorothy Dandridge Dorothy had a long-term affair with Greek billionaire Aristotle Onassis. Years later, Onassis married Jackie Kennedy.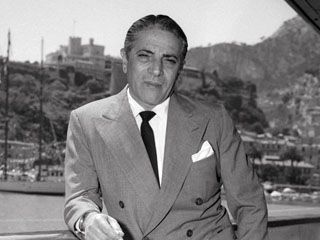 Director Phillip Noyce & Current Wife Vuyo-Dyasi [Married in 2006, they have one child together]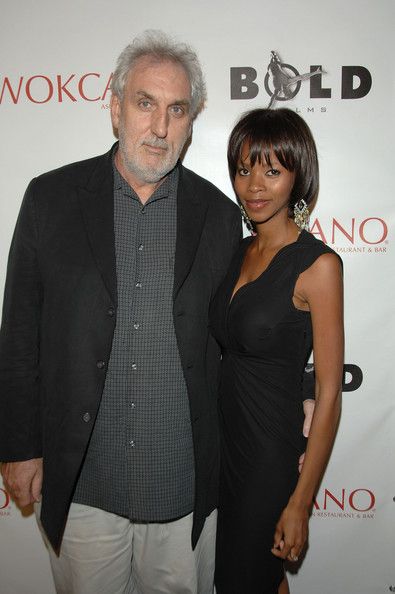 Phillip Noyce is a seasoned Hollywood director, who's directed hit films such as
The Bone Collector
,
Salt, Clear and Present Danger
and
Dead Calm
.
In addition to films, he has directed televisions shows as well, most recently he directed the pilot for
Revenge
. Other tv shows he directed include
Tru Calling
,
Brotherhood
,
Nightmare Cafe
and
Hitchhiker: The Series
.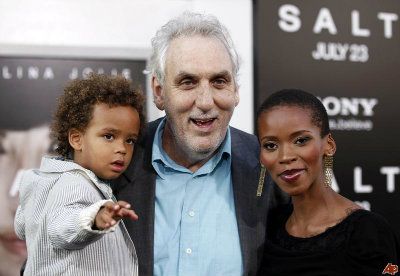 Nicholas Laird and Sadie Smith [Both are novelists] They are currently married and have one child together.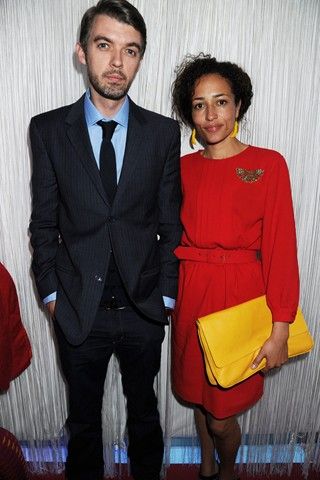 Gary Owen and Wife Kenya Duke Owen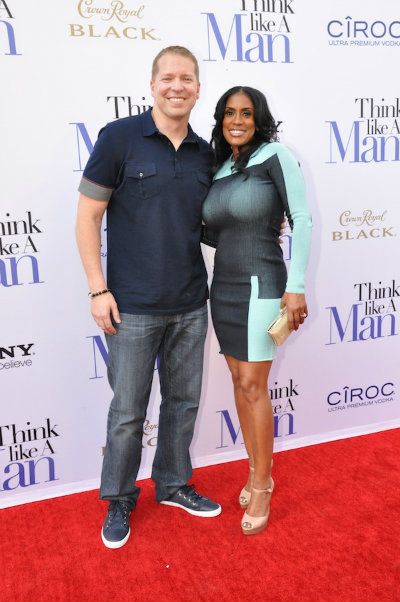 Gary is a comedian, can be seen in the recent hit film
Think Like A Man
. Kenya is a business owner and the couple have three children.
Matt Dillon & Nicole Richie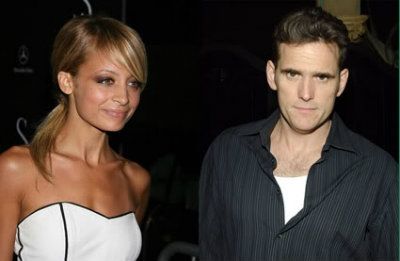 Actor Matt Dillon (
Takers, Crash
) briefly dated Nicole Richie back in the early 2000's.
Brody Jenner & Nicole Richie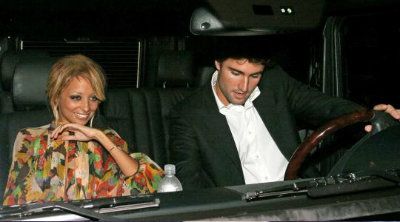 Brody Jenner is a former reality star and model.
His Dad is Bruce Jenner who's married to Kris Jenner. So the Kardashian kids are his step-siblings. Kylie and Kendall are his half-siblings.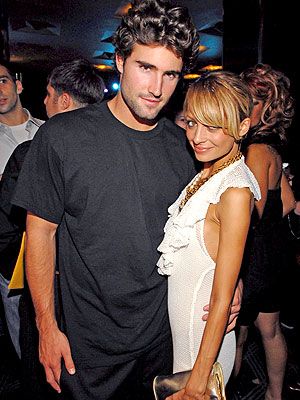 He and his bros appear on
Keeping Up With The Kardashians
every once and a blue moon. Brody and Nicole dated, but the breakup was amicable.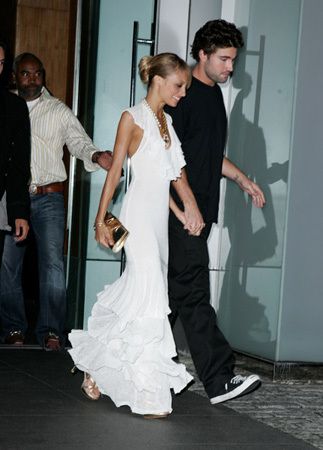 Joel Madden & Nicole Richie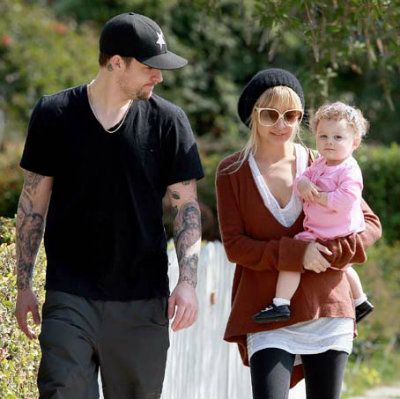 The couple married in 2010 and have two children together. Angela McGlowan and John Venners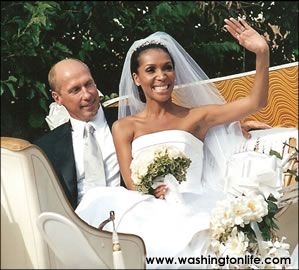 Angela McGlowan, is a political analyst and former beauty queen from Oxford, Mississippi best known as a Republican Political Analyst for the Fox News Network and as a frequent guest on political talk shows. McGlowan married John Venners, CEO of Veneers Group, in February 2006. Bill Wolff & Alison Stewart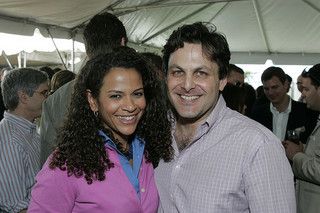 Alison Stewart (former MTV News reporter and MSNBC anchor) and Bill Wolff (Vice President of prime-time programming at MSNBC) are married. Alison is currently at CBS. They were married in 2006 and have one child. Florian Simbeck & Stephanie Steward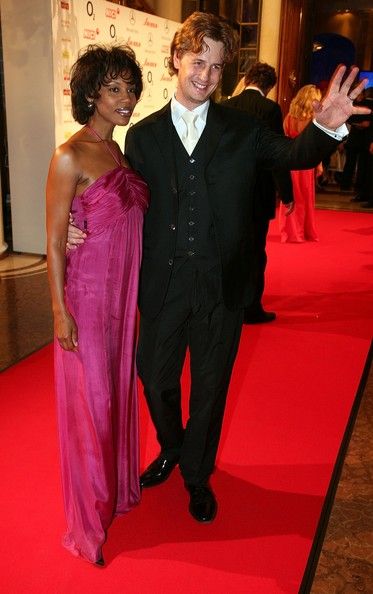 Florian's pseudonym is Stefan Lust, he is a German comedian. Stefphanie is a journalist. They have two children.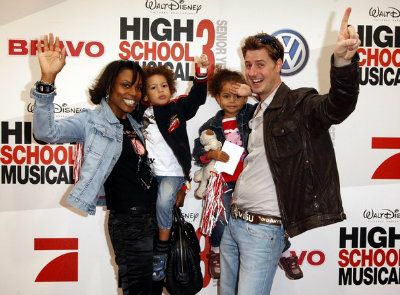 Luca Orlandi & Oluchi Onweagba
Oluchi is a Nigerian Fashion Model and her hubby is a fashion designer. They have one child.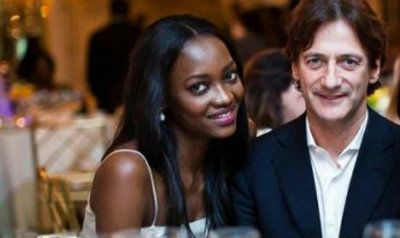 Zoe Kravitiz & Ben Foster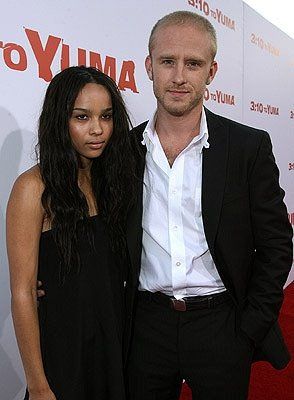 Zoe and actor Ben Foster dated for a good while. Zoe also dated Michael Fassbender and is currently with "Gossip Girl" star Penn Badgley.
Ron Perlman & Wife Opal [Married for over 30 years and have 2 children]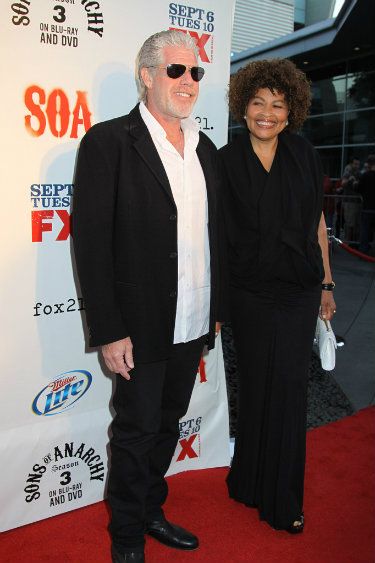 Ron is a popular film and television actor. He starred in one of my fave shows "Beauty and the Beast" back in the day. Ron even won a Golden Globe Award for his performance.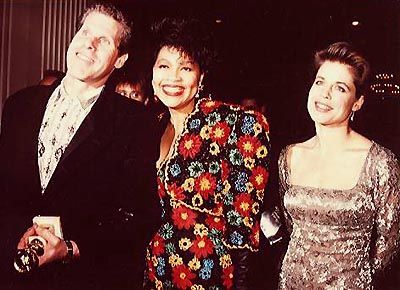 He and his wife have been married for over thirty years and have two children.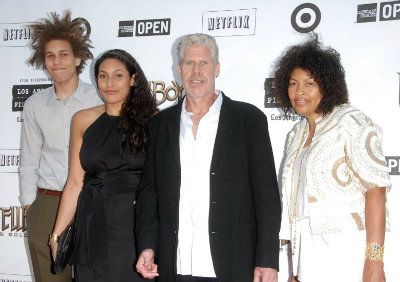 Ron recently did such a heartfelt gesture, he donned his famous "Hellboy" costume and visited a terminally ill child who had requested this via the "Make A Wish Foundation". Big ups to Ron!!!! Ivan Sergei & Wife Tanya [Married 2003 / Divorced 2009]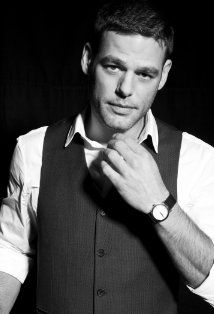 Ivan fine azz is best known for his numerous television movies and shows.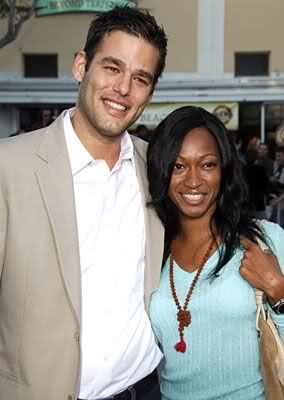 He's starring in several upcoming made for tv films. Usually airing on Lifetime or USA Network. Ivan and his wife Tanya married in 2003. Recently it's been shown that Ivan and Tanya are divorced. Divorce year is between 2010 - 2011.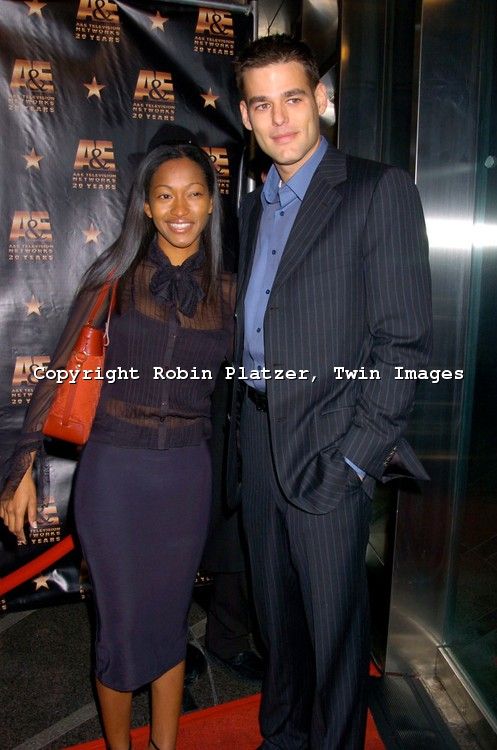 Garret Dillahunt & Michelle Hurd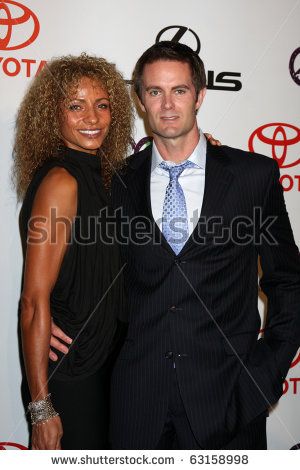 Garret is an film and television actor. He has a part in the upcoming highly anticipated film "Twelve Years A Slave", which in currently in production. Garret stars in the tv series "Raising Hope" and also starred in several popular films including "The Last House On The Left". Garret and Michelle Hurd have been married for years. Michelle stars in the A&E Network series "The Glades".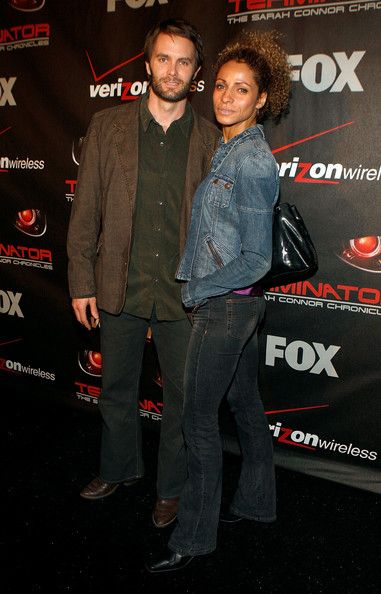 Taylor Kitsch & Jessica White
Taylor Kitsch (Friday Night Lights, Battleship, Savages) and model Jessica White dated for a year. [2006 - 2007] - They also got steamy in the April 2007 edition of GQ Magazine.
Sean Penn & Jessica White
Sean and Jessica dated for several months. They broke up and then rekindled the relationship for a few more months.
In conclusion, let's hope American media outlets in all forms learn to show couples like these the same shine and light. I was accused in my previous Special Edition post that I always "sugarcoat" White men / Black women celeb couples in my posts. That is simply not true. Hell EVERY relationship has good and bad times. I have shown all aspects in this post as well as in Part One of this series.
[Link to Part One is near the top of the page, on the right, under 'Popular Post', just click on the wording beneath, it will link you to Part one.]
I literally had to stop listing couples because this write up was and is too long.
Part three? Hmmm...maybe.
Oh wait a minute, off topic for a minute... Watch former President George W. Bush's reaction when Beyonce gets ready to perform a tribute for Tina Turner at the 2005 Kennedy Center Honors.
Guess those Conde Rice rumors aren't that cray huh? LOL