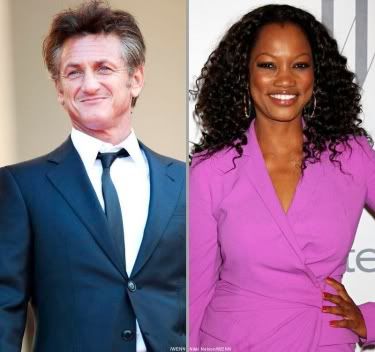 The new couple alert involving Sean Penn is not surprising... Sean likes chocolate. He has dated Naomi Campbell and more recently model Jessica White.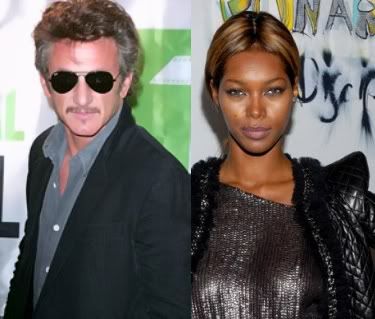 Via NY Daily:
Sean Penn was recently spotted with actress Garcelle Beauvais at the Sunset Tower Hotel in Los Angeles, E! Online reported.

Penn, who reportedly ended his brief relationship with Johansson late last month, arrived first and sat at the bar until the Haitian-American beauty joined him soon after.

A source said they "moved to the front corner table" upon Beauvais' arrival, "which put them on display."

"They sat inside for a while and even ordered food," the source continued, adding that they later moved outside.

It's possible that, as with Johansson, 50-year-old Penn bonded with the 44-year-old Beauvais over a mutual interest in Haiti.

Beauvais, who was born in Haiti, lost an aunt in the earthquake that struck the country last year. She also made a short film, "Eyes to See," about the relief efforts.

Penn, too, has been very active in helping the country since the disaster. He founded the J/P Haitian Relief Organization and has spent time running camps for those displaced by the tragedy.

E! reported Beauvais was in attendance when Penn was honored at a Help Haiti: Urban Zen HHRH & The Stiller Foundation event earlier this year.

When Penn and Johansson, 26, started dating in February, the actress' rep confirmed they had "been talking over the last few months regarding Haiti Relief and Scarlett's upcoming trip to Haiti as Oxfam's global ambassador."

Prior to Johansson and following his divorce from Robin Wright, with whom he has two teenage children, Penn was linked to model Jessica White. Beauvais split from CAA agent Mike Nilon last year after nine years of marriage due to his alleged infidelity. They have twin 3-year-olds.