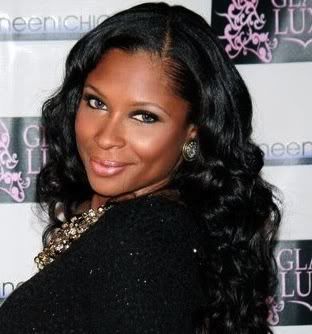 After ending her troubled marriage, "Basketball Wives" star Jennifer Williams has found a new love. Not only is she dating again, Jennifer has grabbed herself a sexy ass white man!
Jennifer is getting her swirl on!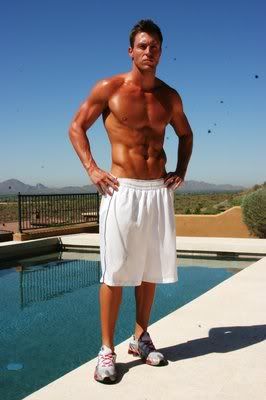 Via S2S:
The reality TV star has been spotted out getting cozy with a fitness model named Lucas James. The two have been taking their relationship digital with lovey-dovey messages over Twitter for at least a week.

"Thinking about someone that gives me bottomless smiles!" Jen tweeted June 7. The pair became an official couple over Memorial Day weekend. However, they've been spotted getting cozy in New York, Phoenix, Los Angeles, and of course, Miami.

The two have been so inseperable that people are starting to refer to them as #kenandbarbie on Twitter.

Lucas brings more to the relationship than just looks, though. He's a personal trainer with a "luxurious healthy lifestyle company," who pushes his high-end clientele to make weight-loss a lifestyle as opposed to just a gym routine. Lucas also once worked as the host of "Arizona Entertainment Weekly."

Jen's new boo has a history of dating reality TV stars. In 2008, he won "Date My Ex: Jo & Slade", which starred Jo De La Rosa of Bravo's "The Real Housewives of Orange County."

Still, Jen and Lucas seem to be very into each other and we wish them the very best of luck. Hopefully this works out better than her marriage to ex-husband Eric Williams.