Okay people...I have been busy for the past few days...and wouldn't you know it...the ish hits the fan!

*F.Y.I. - I refuse to post nude photos on my blog..I'm sure u can find them elsewhere!*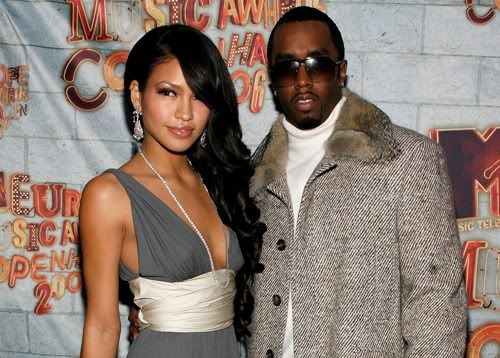 A few days ago..shocking photos of singer Cassie hit the net. Cassie is also Diddy's rumored "main" girl of the moment. (Blank Stare)...Anywho, Cassie tweeted on twitter about the scandal...taking it very "lightly"...basically saying "get over it..it's just a titty"...LMAO! Girl need to stop. It is just f'ing ridiculous to have your shit spread eagle for all to see. Girl interrupted syndrome is hitting alot of folks in the head. I doubt it very seriously that Cassie's photos were "leaked"....Just trife, unladylike and so NOT CLASSY!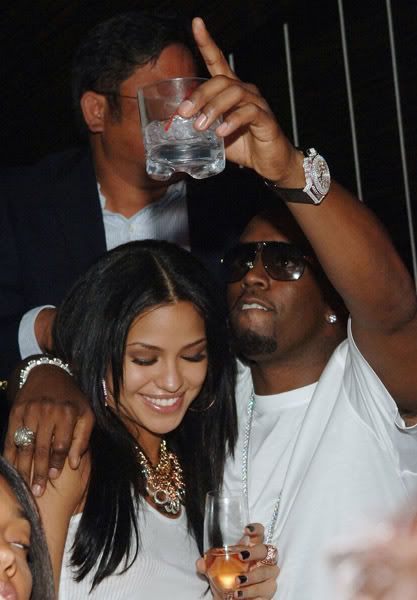 SIDENOTE - Every woman knows (or should know)...if you make a video with your man and/or take nude photos for him...NEVER LET HIS AZZ HAVE ACCESS TO THEM!

HE WILL BEG AND PLEAD TO KEEP THEM...STAY STRONG! (LMAO)

At the time..yeah..your in love and shit but trust and believe there will come a time when DRAMA enters the relationship...and Niggas sometimes want to act a fool....so it would be wise if he didn't have scandalous videos/photos to hold over your head...ESPECIALLY IF YOU ARE A CELEBRITY. WTH?? IT'S SIMPLE - DO NOT LET HIM KEEP THEM, MAKE COPIES OF THEM, OR LEAVE HIM IN THE ROOM WITH THEM. LMAO...NEVER!

BECAUSE AFTER THE INITIAL BREAKUP..YOU WILL BREATHE SUCH A SIGH OF RELIEF KNOWING THE ITEMS ARE NOT IN HIS POSSESSION! TRUST!
Now..after the Cassie photos "leaked" to the internet. A new scandal erupted friday evening.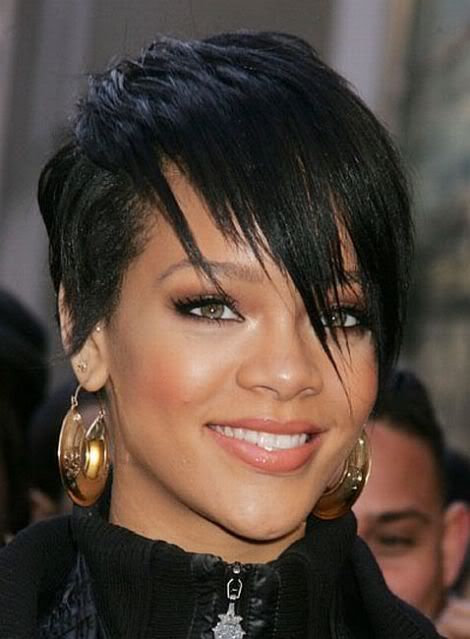 Nude photos of Rihanna were released and quickly made the rounds on the internet! The shocking photos even included one that showed a man who looked very much like it could be "Chris Brown"...tattoos and all..Now unlike the Cassie photos...I do believe someone leaked the photos of Rihanna to hurt and embarrass her.



The question is....Did Chris Brown leak the photos? -and- Would he really be that stupid given the situation he's currently in...this certainly wouldn't help his image or career if he did.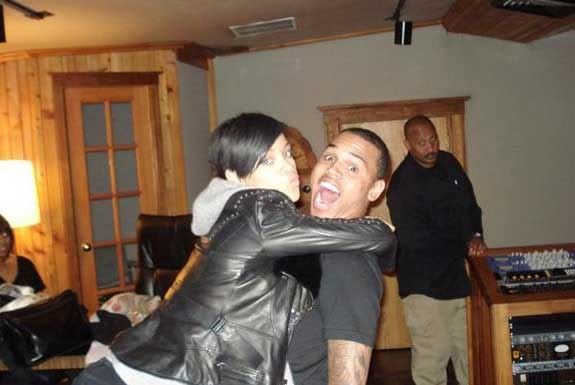 Now there's talk of another possible blow to Rihanna...rumors are circulating that there's a sex tape that could hit the net. (Damn, can they give Rihanna a break..how much shit is she suppose to deal with...to continue to humuliate her and sabotage her career...is utterly beyond disrespectful!) Interesting details below:
TMZ has learned the legal department at Island Def Jam Music Group, Rihanna's label, sent a letter to at least one website that published the photos. The letter refers to "unauthorized photos purported to be…Rihanna," demands that the photos be removed from the site, and calls the photos a violation of "the Artist's rights."

It's not clear whether Rihanna really is the woman in the buff because you can't see her face in the nude shots. She is clearly pictured in two fully clothed pics.

Interestingly, the letter from Island Def Jam does not deny (or confirm) if it's really Rihanna.
________________________________________________
After shocking nude photographs allegedly taken by Rihanna surfaced on the internet, one can only wonder what's next, especially since there is talk of a rumored sex tape..

As previously reported on Singersroom, nearly seven photos of Rihanna were released online late Friday. The photos not only revealed Rihanna's pierced breast and buttocks but, a photo of a man bearing striking resemblance to Chris Brown sitting shirtless on a bed with pink panties on his head. The duos photo gallery nearly confirms a rumored sex tape and hotel room romp covered in by both Star Magazine and The Sun.

In the report, issued just a few weeks shy of Brown's not guilty plea, sources said Rihanna was fearful of a sex tape she had made with Brown being released.

"Rihanna has no issues with her sexuality but, she'd be mortified if her friends and family found this out," the source confirmed.

The tape, which was rumored to have been made the same night the alleged – now released- photos were taken, may be next to make its way to the net. Some even say Brown might have been the culprit who was holding the images over Rihanna's head.

If said tape does make its way to the net, both Brown and Rihanna will take yet another blow to their images… can they survive it ? Some believe Rihanna is terrified because she's seen how quickly Brown can turn on her…