This is just so tragic. Mike Tyson's daughter Exodus Tyson died from her injuries sustained due to an accident at home. My thoughts and prayers go out to Mike Tyson and his entire family. Details below:
Pic - Mike with 3 of his children.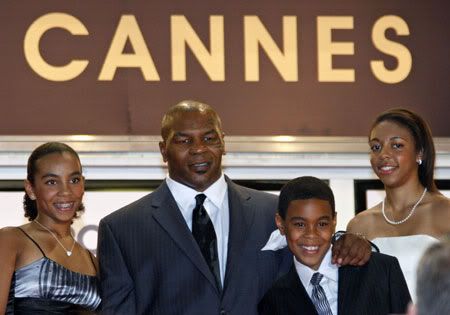 A rep for the Phoenix Police Department has released the following statement regarding Mike Tyson's 4-year-old daughter: Investigators report that Exodus Tyson was pronounced deceased at 11:45 AM on Tuesday at the hospital. Our sympathies go out to the family.

Paramedics were called to Tyson's Phoenix home at around 10:30am Monday morning when his 7-year-old son found the young girl hanging from a treadmill by its power cable. Tyson's reps have no comment at this time.
Just heartbreaking.