Details below: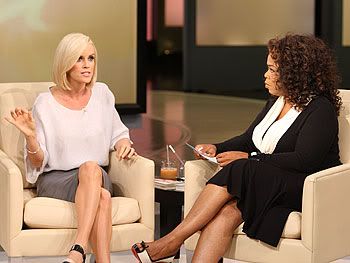 Jenny McCarthy is joining forces with TV's queen of talk, Oprah Winfrey – for, among other projects, her own talk show.

For starters, according to the Hollywood Reporter, McCarthy, 36, has already launched her own blog on Oprah.com. Friday's entry concerned PMS and sugar.

The trade paper likens McCarthy's chances to break through to those others who previously have aligned with Winfrey, including Rachael Ray and Dr. Phil.

McCarthy has already been a frequent guest on The Oprah Winfrey Show, discussing, among other topics, how she took on the medical establishment to deal with her son Evan's autism.