Rihanna was spotted at the Honolulu airport in very good spirits.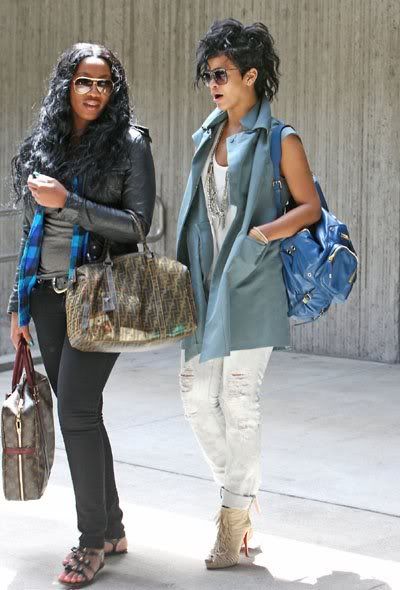 Rihanna slipped undetected through LAX at the start of her latest getaway, according to a source, and has been staying at hotel on the Hawaiian island of Oahu.

Rihanna has been traveling a lot since allegedly being assaulted by Chris Brown, 19, in February. After a solo trip to Mexico, she and Brown reconciled and spent time together in Miami and L.A. In mid-March, Rihanna hit N.Y.C. without Brown.

"She is looking forward to getting back to work and focusing on her career again."