President and First Lady Obama stepped off the plane in Prague late Saturday looking fresh after a day spent in France.Fashion Fab!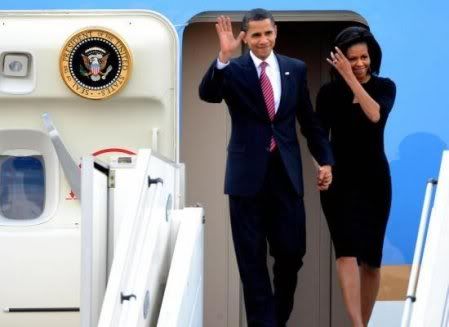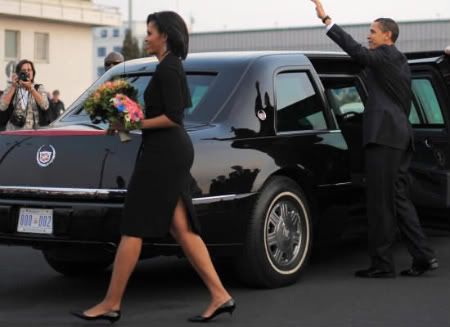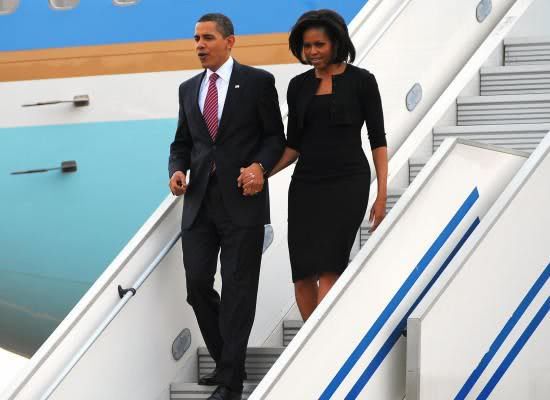 Michelle Obama, coming from hours spent with France's First Lady Carla Bruni in Strasbourg, did another mid-air quick change on her way to Prague, stepping off the plane in a fitted black dress, cropped cardigan with 3/4 sleeves and her trademark kittenheels…. …Her oft-worn pearl necklace was nowhere in sight. According to the Times of London, Saturday night was to be the First Couple's date night in a restaurant overlooking Prague.
At Hradcany Square in Prague. President Barack and first lady Michelle Obama are greeted by Czech President Vaclav Klaus and his wife Livia Klausova at Prague Castle Sunday April 5, 2009
Montage In Pictures Of The President and First Lady's Trip!