Sources say Bristol Palin and her fiancé (Blank Stare)Levi Johnston have broken up.
Big Surprise! Anywho! Next!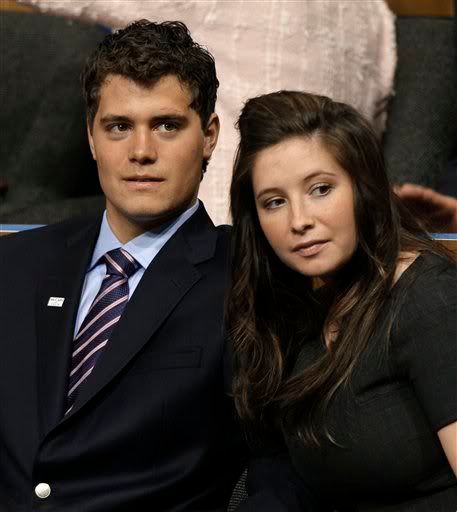 The split happened "a few weeks ago," according to a source close to the couple, but it's unclear what precipitated it. "It was a mutual thing," adds the source.

Bristol, the 18-year-old daughter of Alaska Governor Sarah Palin, spoke with FOX News in February and told Greta Van Susteren that she and Levi – who are parents to 2-month-old son, Tripp – expected to get married after they completed high school.

"It kind of just happened," says the source, referring to the split. "I thought they would stick it out. But I think they can work together to raise Tripp."
Side Note: I mean really..who the hell thought these two would get married anyway!?..political posturing at it's best. Keep it real!