Folks have been speculating that Rihanna's visit to New York was for more than just fun. Sources say Rihanna had meetings about possible roles in upcoming films including the remake of "The Bodyguard" with Rihanna playing a role similar to the one originally played by Whitney Houston.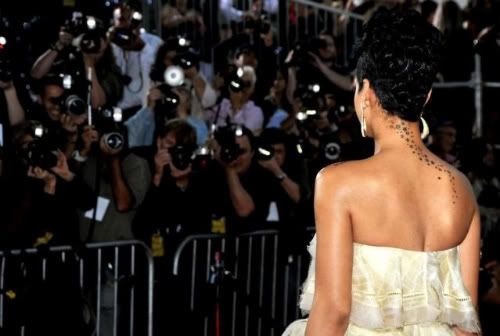 Sources also claim Rihanna is being considered for another "Charlie's Angel" film alongside Justin Timberlake. (Actually, it would be a coo to get Justin and Rihanna to remake the film "The Bodyguard"..which is one of my Top 20 Movies of All time...Don't Hate!)

However, Rihanna's camp stated that she was not doing a remake of "The Bodyguard"...oh well.