Anyone who knows me...knows that I am a movie fanatic! Horror, Comedy, Drama, Thriller/Mystery, Classic, etc...doesn't matter!

So I must say, I cannot believe it took me 2 years before I watched the movie "Illegal Tender".....after great debate..I finally decided to see the movie a few nights ago on cable.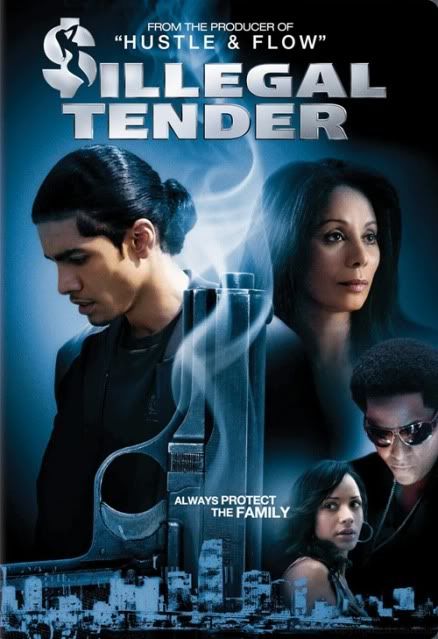 To my surprise..it was an excellent movie! Rick Gonzalez, Wanda De Jesus, Manny Perez and the entire cast gave explosive portrayals of their characters.

If you want to see piercing drama, incredible acting, and hear a fab soundtrack in the background...you must see "Illegal Tender"!...

This is a movie that needs to be added to your collection! Purchase a copy today! Even though it was on cable, I ordered a copy the same night after I saw it! LOL...
"Illegal Tender" Movie Trailer!