Media mogul Tyler Perry will join the likes of Mel Gibson and David Copperfield when he purchases his own private island. Details Below: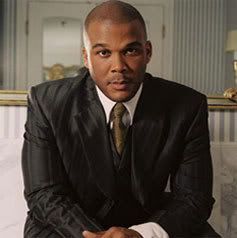 The "Madea" star is reportedly purchasing his own piece of paradise in the Bahamas to celebrate his 40th birthday, reports People magazine. "I'm a loner by nature," said Perry. "So when I'm out there on these islands, I just feel like the only person in the world," he continued.

Perry's latest film, "Madea Goes to Jail," has been the #1 grossing movie for two weekends in a row, raking in $41 million its opening weekend and $16.5 million this past weekend.

The island purchase is the latest in a string of major real estate moves by Perry. The filmmaker, who lives in an expansive villa estate, recently opened a multi-million dollar TV and film studio complex in Atlanta, GA.