How many Reality Shows are currently running? Well...add another one. Details Below
: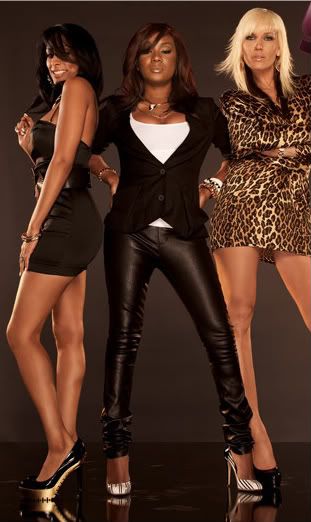 E! Network is bringing yet another reality show to the airwaves! The new reality show is called "Candy Girls"...which is about how "dancers" and "models" get featured in music videos of artists like Kanye West, Outkast, and Jay-Z.
Apparently the ring leader (Danielle) gets calls from casting directors and rappers' themselves asking her to send over her friends–that just so happen to be models. And viewers get to see everything that goes down and the business behind it.
Alrighty then..."Candy Girls" premieres on E! March 8th at 10:30p EST.
Tidbit of Info:
Apparently April Roomet (pictured on the far right) is the mother of 10 year old Jordan Beckford. Jordan is, model Tyson Beckford's son. Tyson does speak about his son and how he loves to spend all his free time with him. Sources also say April is not really a video vixen per se, she is actually a stylist/make-up artist for people like Snoop and Lloyd Banks. Below is a pic of the two from a few years ago: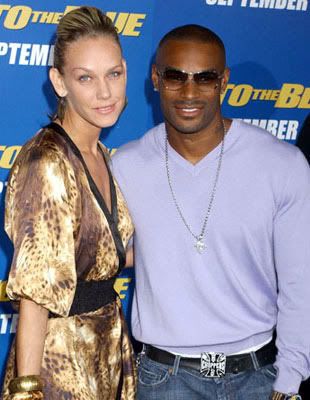 Tyson has since married UK born entrepreneur Berniece Julien. And another interesting tidbit, Rumor has it...that sources say April's BFF (very possibly the Candy Girl ring leader Danielle [center in top photo]) has a secret love child with one of the married Wayans Brothers. Can't wait to find out if that info is accurate. SMH
Tyson Beckford is said to be making a guest appearance on the show.