Michael Jordan and his Cuban "model" girlfriend Yvette Prieto (Blank Stare) have bought a new home together. They took out a 30 year mortgage on a modest home in Miami.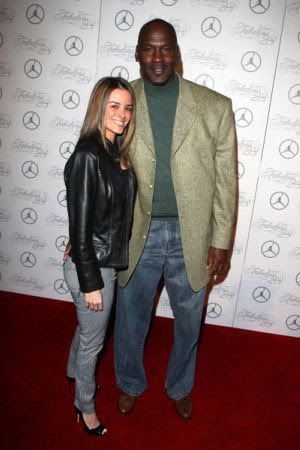 According to The Post:
"It's a small humble thing, compared to what the 46-year-old Jordan is used to. Property appraiser records list the three- bedroom home at 5,500 square feet.

"But it's anonymous enough. None of the neighbors called by Page2Live realize that the six-time NBA champion is on the deed of the two-story villa on SW 92nd Terrace.

"Said Prieto: 'I can't talk about the house just yet. Sorry.'
Word has it they took out the $196,000 mortgage because Prieto filed for Chapter 7 bankruptcy in 2002. (BLANK STARE)........YOU HAVE GOT TO BE KIDDIN ME!
Sounds like Mike just basically purchased the home for her.. I doubt it very seriously he is "moving" in with her...trust..his mail won't be coming there...Can anybody say "KEPT".....AGAIN...(BLANK STARE) Next....