Details below: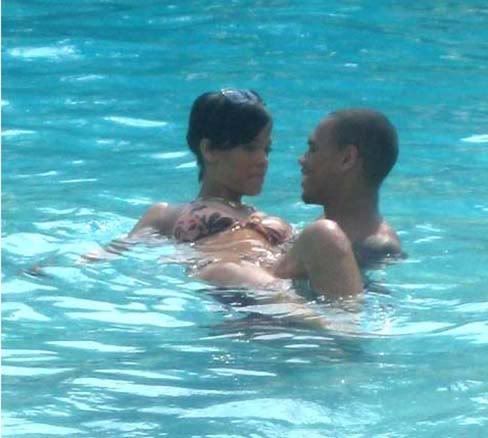 Embattled R&B star CHRIS BROWN lavished gifts on birthday girl RIHANNA in a bid to heal the rift between the pair, according to U.S. reports. The Umbrella singer put on a brave face and celebrated turning 21 with a low-key bash at a rented home in the Hollywood Hills less than two weeks after she was allegedly beaten by her pop star beau. Brown was charged by Los Angeles police with making criminal threats following the incident, which reportedly left Rihanna needing hospital treatment.
But, despite facing possible jail time over the alleged attack, Brown is desperate to try and win back his lover - buying the star a diamond bracelet and necklace before making an emotional phone call to ask for forgiveness, according to the New York Daily News. A source tells the publication, "Chris called Rihanna to wish her a happy birthday. "He's absolutely trying to get back into her good graces. He knows he's very much in the doghouse right now, and is doing everything he can to show her how sorry he is."
And Rihanna is reportedly finding it difficult to turn her back on the relationship. The insider adds, "Rihanna so wanted Chris with her on her big day, but obviously realizes why they can't be together right now. But it's becoming more and more clear that she can't be without him." Rihanna spoke out about the incident for the first time at the weekend, thanking her fans for "the outpouring of support she has received during this difficult time".