In Beyonce's interview with Ebony she discusses retiring, touring, and her hubby's organizational skills....Details Below: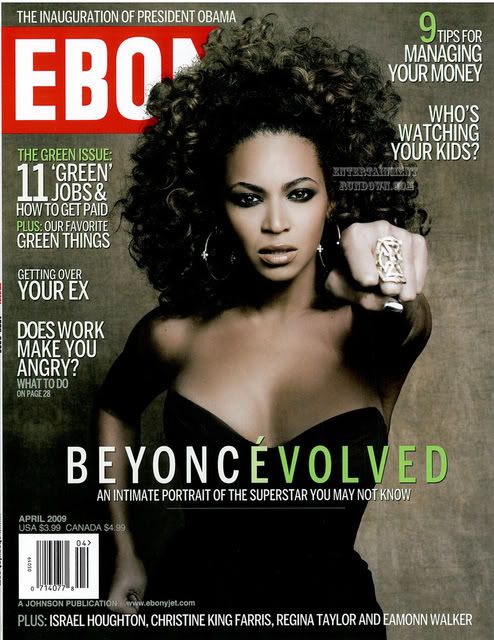 R&B/Pop chart-topping singer Beyonce says she's not retiring anytime soon!

"I will never retire. I love it way to much," Beyonce shares with Ebony.

"I've worked so hard on my craft and I will never stop."

According to the singer's sit down with Ebony for its April issue, Beyonce seems fully aware that she's stepping over an earlier comment that she'd retire to have children in her 20s.

In related news, Beyonce, who is planning a world tour, taking place spring/summer, says she works so hard that she's very relaxed at home.

"I'm a little messy. Whenever I'm out in public, I have to be put together."
"When I get home, I rebel against it and I don't want to take care of anything. I drop it."

Unlike her hubby, Jay-Z, Beyonce says "He's very,very organized. I'm extremely organized when I'm working, and I work so much that when I get home I don't want to think about anything".